- A four-year-old girl ate roaches and drank water from the toilet for three weeks in order to survive
- She was found crying and soaked in feces and urine inside the bathroom beside the rotting body of her mother
- The girl said that she found her mother "napping" in the bathroom and she got hungry that's why she ate roaches
A tragic event came to a four-year-old child when her mother died before her eyes. It does not end to that, because the girl stayed beside her mother for three weeks, ate roaches, and drank toilet water in order to survive.
What the authorities found when they arrived on the scene was a heartbreaking image of a rotting dead body of a woman inside the bathroom and a crying little girl covered in feces and urine next to the tub.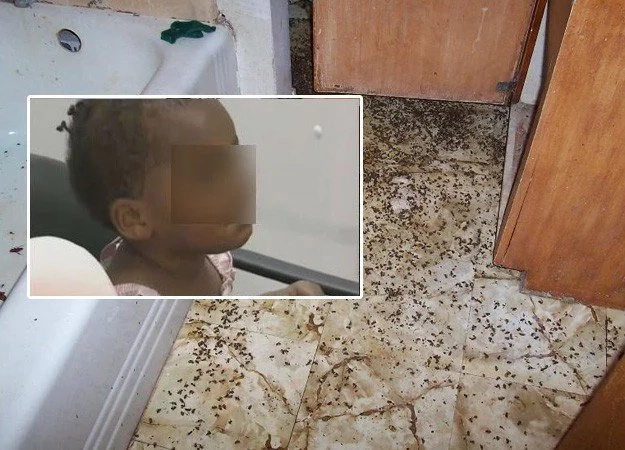 READ ALSO: SHOCKING! Netizens outraged when dad allowed daughter eat deer's heart
Police tried to talk to the little girl and asked her what happened. The girl responded: "My mommy made some Ramen noodles and hotdogs and they she went to take a shower. My mommy was in there for a long time so I went to see if she was okay. When I went in there, she was taking a nap in the shower and I stayed in there with her. I got hungry so I ate the food she cooked but then I was hungry again so I ate some roaches. I was thirsty too so I drunk some toilet water."
According to Atlanta police, they received a report saying that there is a foul smell coming from an apartment where Shirley Jackson and her daughter resides. Dara Smith, the neighbor who made the call said that she had not seen Shirley for about a week and so she attempted to contact her.
READ ALSO: At the first glance these identical twin sisters are not special, wait till you see the zoom in!
Smith said: "Shirley is pretty friendly around her. Sometimes we would go to Publix together to go food shopping. We would watch each other's kids too. I thought something was wrong when I didn't see her for about a week."
The child was taken into custody and was referred to child services until they find a home for her. - Kami Media
READ ALSO: Netizens touched by inspiring premature baby story on Facebook
Source: Kami.com.ph