- A video of a transgender who appears to have been bullied by a guy has gone viral on Facebook
- The video features the unidentified transgender on the side of a street knocking the man unconscious after the later appeared to have bullied "her" while passing by
- The video has been shared across social media by netizens who reminded everyone not to bully anyone to avoid any fistfight of some sort
As a kid, we've always been taught not to bully someone. We've always been reminded to always avoid any fight as much as possible. This is to protect ourselves from any potential harm that being confrontational could lead us to.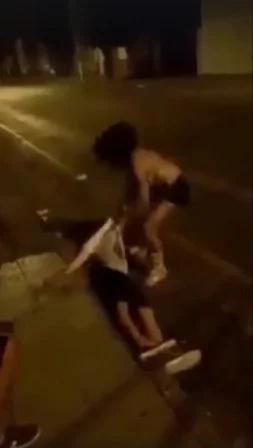 Even in the news lately, we always hear about people who died because of carelessness. While there are those who are victims of circumstances, there are also those who, because of their wrong first moves, end up in hospitals or worse, graves.
In the Philippines, bullying is a real issue. Many people commit suicide because of the trauma that bullies inflict upon them.
READ ALSO: #Kalokalike: Video of an MMA fighter who looks like Manny Pacquiao went viral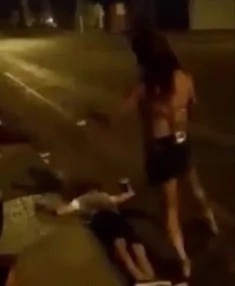 If there's one sector that is mainly affected by bullying and discrimination, that would probably be the lesbian, gay, bisexual and transgender (LBGT) community.
Being predominantly Catholic, Filipinos consider homosexuality a sin. The strong opposition from the church is also blamed for the lack of anti-discrimination laws in the country.
While many people are familiar with the concept of transgenderism and their growing influence in the society today, not everyone accepts them. Sometimes, they're bullied, and sometimes they're killed.
READ ALSO: This man admits to killing nurse for booze money, but he left empty handed; here's why
A video of a transgender who appears to have been bullied by a guy has gone viral on Facebook.
The video features the unidentified transgender on the side of a street knocking the man unconscious after the later appeared to have bullied "her" while passing by.
The video has been shared across social media by netizens who reminded everyone not to bully anyone to avoid any fistfight of some sort. -Kami Media
RELATED: VIRAL: Could this boy's dance steps be the next famous dance challenge? Find out here
Source: Kami.com.ph