Manny Pacquiao in an MMA fight?
- A video of  a Mixed Martial Arts (MMA) fighter went viral when netizens thought that the fighter was boxing champion Manny Pacquiao who is known to be a versatile athlete
- The video features the Manny Pacquiao look-alike MMA fighter in a match
- The video uploaded on facebook has 50, 000 views and was shared by netizens who were confused of whether or not the boxing champ also joined MMA
Filipinos are known for our overwhelming support for sports. May it be basketball, volleyball, badminton or boxing, we always see ourselves expressing our interests in sports through cheering our favorite athletes.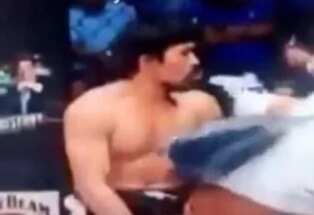 As such, if you're a successful athlete in the Philippines, you're an automatic celebrity. Recently, weightlifter Hidilyn Diaz ended the 20-year olympic medal drought of the country when she won a silver medal at the Rio Olympics.
Her fans and the general Filipino public in general celebrated her win in the world's largest sporting event.
READ ALSO: #BLESSED: Hidilyn Diaz receives free flights and a P1.5 M incentive!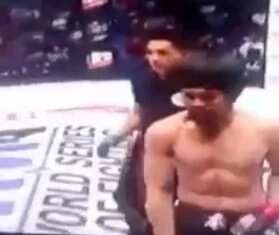 But if we are to talk about sports, for Filipinos, the first name that comes to mind is champion boxer, now politician, Senator Manny "Pacman" Pacquiao.
His record-breaking wins in the international boxing circuit made hi not only a celebrity but a multi-millionaire athlete.
Apart from boxing however, we've seen the boxing champion playing other sports. In several interviews, he also expressed his love for basketball. He was seen playing the game with some friends. He was also reported to have coached a basketball team.
READ ALSO: Sen. Manny Pacquiao to be absent in senate hearing as he preps up for new fight?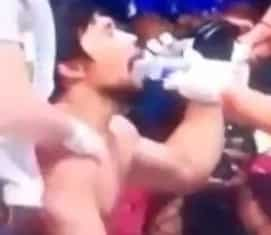 The pound-for-pound king is indeed versartile when it comes to sport. That's why when a video of a Mixed Martial Arts (MMA) fighter who looks like Manny Pacquiao was uploaded on facebook, netizens assumed that the boxing star has also penetrated the world of mixed martial arts.
Facebook user Renz Gambalan identified the athlete to be a certain Mario S. Netizens shared the video mocking Pacquiao by the use of #Kalokalike, a word used to describe someone who has a celebrity look-alike. The video now has 50 thousand views with people still confused as to whether or not it was really the senator.
Watch the video here and see for yourself. -Kami Media
RELATED: Olympic walker pooped himself in the middle of the race, what he did after will inspire you!
Source: Kami.com.ph