- Tatay Gilbert suffers from a rare skin disease leaving him literally half-face – his left eye and  his left ear are no longer functional
- He was diagnosed with Stage IV skin cancer, but because they don't have the resources to support his medications, he would endure the pain every time his wound hurts through the antibiotic his neighbor has given him
- He may not have an entire face but he faces  life full of hope and optimism
READ ALSO: Vince & Grace were set to marry each other; the reason why his bride left him is heartbreaking
Watch the video below.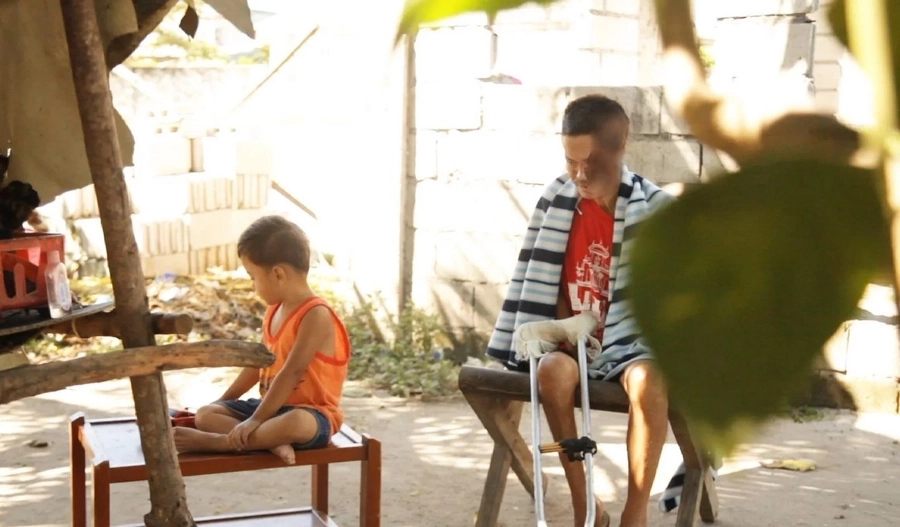 This is Tatay Gilbert – a husband and a father. Having only one eye and one ear functioning makes him somehow feel incomplete.
Since the day he got ill, Tatay Gilbert would just sit while looking after his 3-year-old son. His body is too weak to work  for their family.
He got infected by a rare skin disease leaving him only half of his face.
READ ALSO: What this traffic enforcer did shocked the netizens; how could he?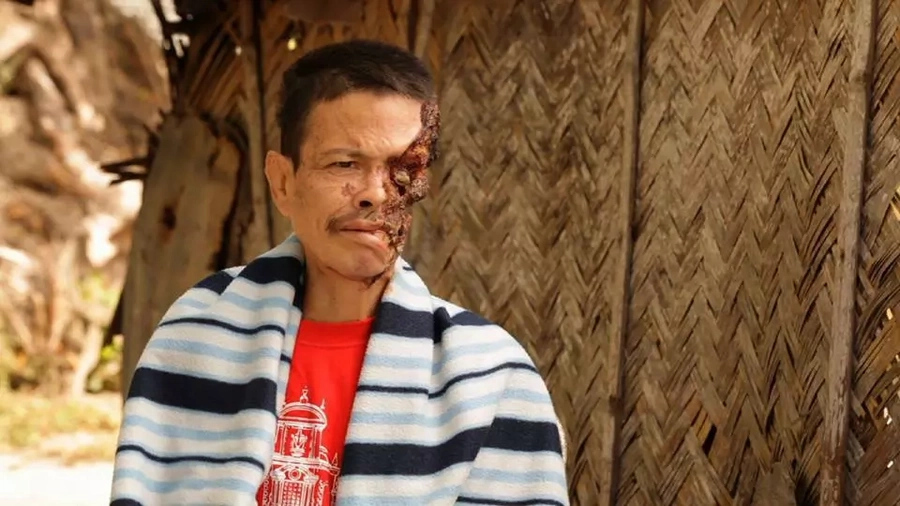 Every time he leaves home, Tatay Gilbert would always cover his left face with a T-shirt to protect his wound. When he goes out, people would always stare at him because of his strange appearance. Whether it's a look of pity or disgust – he can't confirm.
In 2014, he was diagnosed with Stage IV skin cancer. But because they don't have enough to support his medical needs, Tatay Gilbert resorted to just boiling guava leaves and apply the solution to his non-healing wound using a piece of cotton. He would do the same routine thrice a week.
Tatay Gilbert shared that there are times when the left part of his face would hurt and the pain intensifies if the weather becomes either too hot or too cold. Instead of complaining, he would endure. Tatay Gilbert would take a painkiller such as a mefenamic acid or an antibiotic that his neighbor offered him to ease the ache.
READ ALSO: What happened to this student after saving 3 people from drowning in Bataan is really tragic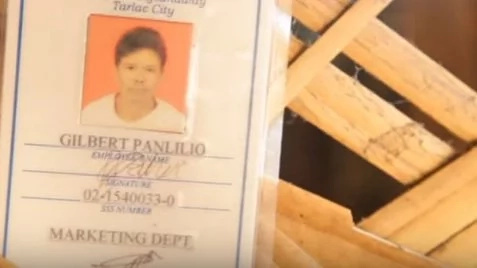 An incident happened years ago that changed the life of Tatay Gilbert the way it used to be. He was 29 years old back then when a mole near his left ear was accidentally cut while he was having his hair trimmed at a barber shop. A few weeks later he noticed itchy sensation starting to spread on his left face. But because he was busy making a living, he ignored it. He used to work at the farm and would take a part-time job as a construction worker to feed his family.
From a small cut, the wound in Tatay Gilbert's face started to grow and won't heal.
Tatay Gilbert may only have a half of his face now, but he certainly has an overflowing hope.  The father of five has a strong faith and is pleased to say that he depends on prayers and God's blessings.
READ ALSO: Mother seeks justice for the death of her 7-month-old baby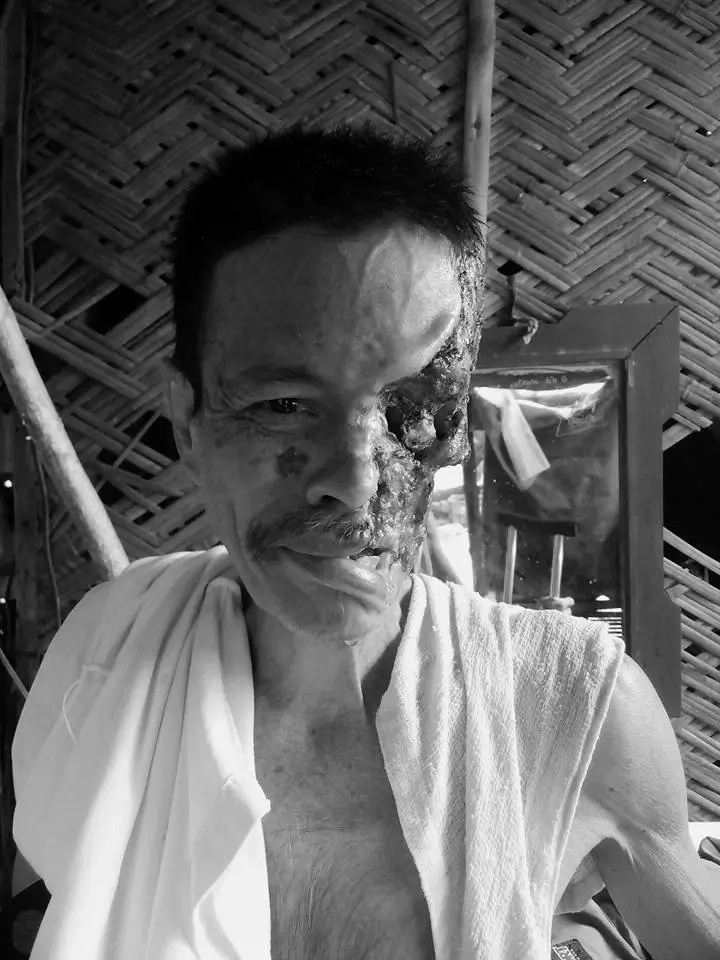 He remains as optimistic as ever and even more joyful than ever as if life has not been unkind to him.
Tatay Gilbert is a reminder to everyone that no matter how painful change life would bring, always face it with courage and faith.
To those who want to extend help to Tatay Gilbert, you may reach his family through the following contact details: +63950-359-1916 or +63910-721-1455
READ ALSO: Netizens cry after watching this sweet video of 3-year-old Julianna; bless her!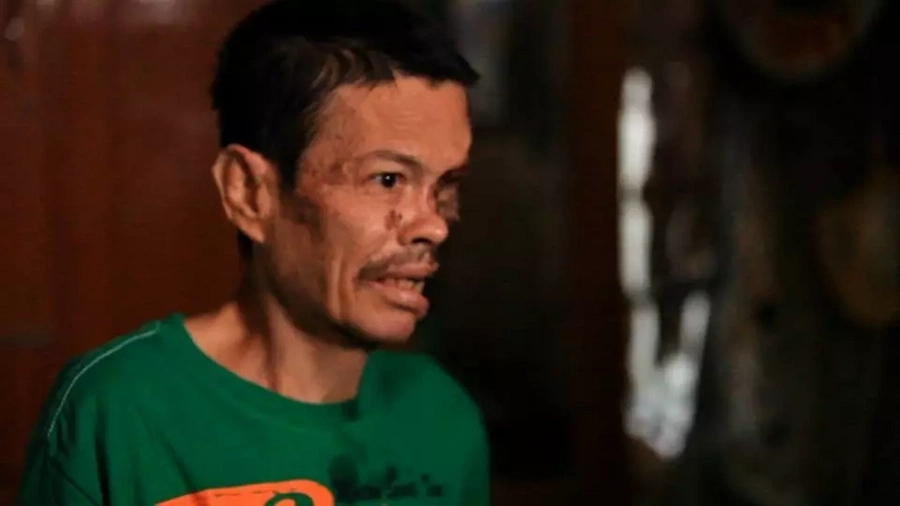 He lives in Brgy. San Manuel, Tarlac City.
Tatay Gilbert was given a chance to meet in person his idols actor Alden Richards and basketball player Jeff Chan through a News and Public Affairs program of GMA Network.
Video from GMA News and Public Affairs 
- Kami Media
RELATED: Your heart will break when you find why this child carries bamboos from the mountain everyday
Source: Kami.com.ph