Ogie touched with daughters' messages
- On the August 24 episode of 'Magandang Buhay', singer Ogie Alcasid shared how he is with his daughters, Leila and Sarah, from his ex-wife Michelle van Eimeren
- He got emotional on air when he watched their taped messages for him
- The singer dedicated Martin Nievera's 'I'll Be There' to his children after a brief heartwarming moment with the hosts
A man who does not get teary-eyed with his daughter's touching message is a man who has no heart.
Singer Ogie Alcasid tried to fight back his tears as he watched the taped messages of his daughters during his guesting at 'Magandang Buhay' on August 24, Wednesday.
The morning show, which replaced 'Kris TV', is hosted by three celebrity mothers - Karla Estrada, Jolina Magdangal-Escueta and Melai Cantiveros-Francisco.
READ ALSO: Ogie Alcasid commends ASAP's production numbers
The hosts chatted with the singer about his children from his former wife, Michelle van Eimeren. He described his daughters Leila and Sarah as 'very confident ladies' who were raised well by their mother and stepfather.
Netizens pointed that Leila, his firstborn who is now 18 years old, is a Selena Gomez lookalike, to which Alcasid joked that he is a dead ringer for Richard Gomez.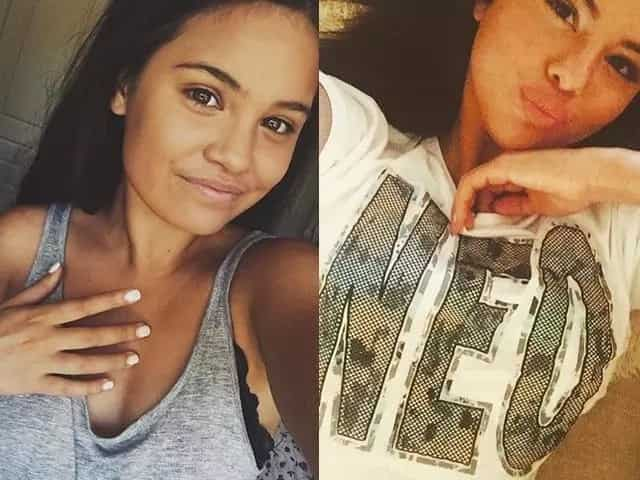 When asked what kind of father he is, the singer said that he is someone that his children can talk to about anything. He shared that his ex-wife called him to talk to Leila who had just experienced her first break-up.
READ ALSO: 19 #HotDaddies in local showbiz
He added that he is there whenever they need them the most, even if he can only give his time and words. Aside from those qualities, he said that he is also their playmate. This referred to his relationship with  his four-year-old son with singer Regine Velasquez, Nathaniel James or Nate. He is thankful that he has a toddler who energizes him in daily life.
Cantiveros then brought the topic back to his daughters and surprised Alcasid with taped messages from them.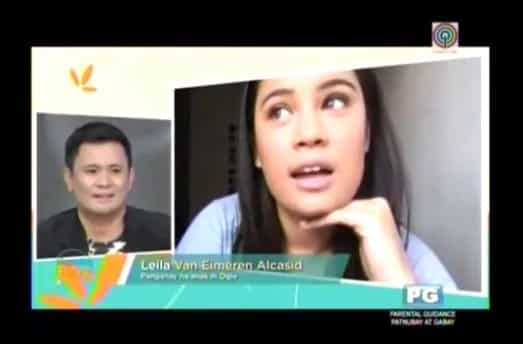 The two shared some of their funniest moments with him before they got him emotional.
READ ALSO: You'd be surprised what Regine gave to her co-stars as parting gifts!
"He's an incredibly wise person. I mean I know everyone knows him as the comedian and the funny guy but whenever I have something I need to go to him for, I need advice or I have a problem, he always has the best answers and he always knows how I'm feeling and he always knows how to fix it. I really admire him for that. I love you and I miss you and I'm so proud and I really wish you all the best," was the message of Leila to her dad.
Sarah, who is younger than Leila by four years, added: "He will be able to tell me something to make me feel better or to help guide me down the right path. He's very good at that and I think that's amazing. I'm so proud of you and I love you so much and I just can't believe you're here. I love you, Dad."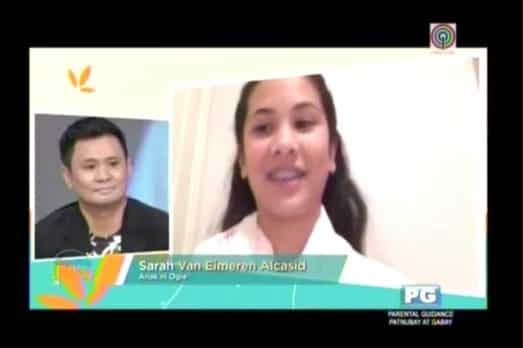 In response to their messages, Alcasid said: "Girls, I just want to thank you. I am so happy to be your dad. I know that I'm only in Australia five or six times a year but those are the times that are the most precious to me when I'm with you. I know I work hard a lot," he paused, trying not to let tears get to him, and continued, "and I love you."
READ ALSO: WATCH: Comedian impersonates Sarah Geronimo, Jaya, Regine Velasquez and other divas' style in 'Tatlong Bibe'
The hosts were also moved by their exchange, who could not help but shed a tear or two. But before their segment turns into a cry fest, he was asked what song would he dedicate to his children.
He sang 'I'll Be There' by Martin Nievera, which he claimed that he is not completely familiar with but still sang it because it immediately reminded him of his daughters and son. The song was also covered by singer/actress Aiza Seguerra.
Despite his busy schedule, it is remarkable that Alcasid still has time for his family. We hope that there will be more fathers like him who know how to balance life and work and still enjoy both aspects of life.-Kami Media
READ ALSO: What this old couple does every day just to survive will break your heart
Source: Kami.com.ph