- Senator Leila de Lima was offended by the allegations made by Duterte regarding her previous lover
- The President named the alleged new boyfriend of De Lima as Warren Cristobal who was a former MMDA enforcer
- De Lima said that the allegations were an attack on her because she is leading the Senate probe on the extrajudicial killings
Senator Leila de Lima broke her silence on the new allegation directed at her by President Rodrigo Duterte regarding the new man, who was a former employee of the Metropolitan Manila Development Authority (MMDA,) she had a relationship with.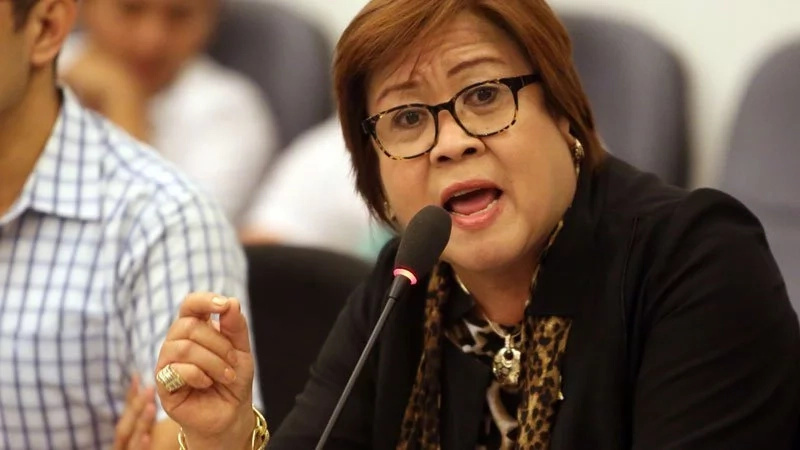 "My God, grabe naman ito (this is too much)!" said De Lima who was terribly offended by the news.
According to President Duterte, the former MMDA chairman Francis Tolentino was the one who informed him about the issue.
READ ALSO: Duterte releases DRUG matrix; tags De Lima, governor, general & other officials!
However, De Lima questioned the legitimacy of such allegation as she asked the President whether her letter to former MMDA Chairman Tolentino is enough basis to conclude that she had a relationship with 'Warren Cristobal'?
"Is that evidence of my relationship? It was an official request to Tolentino. It's [regarding Warren] as a former MMDA enforcer," said the Senator, who did not give further details on the content of the said official letter.
De Lima added that she feels sorry for the person who was involved in the security detail because the allegations made by the President himself were malicious.
READ ALSO: DOT Secretary: 'Manila-Clark railway plan finally pushing through because of Duterte'
"He was just assigned to me and is no longer connection with the MMDA. It would be so awkward; he would not know whether to admit or not to that tsismis (gossip). It's plain tsismis (gossip)," she pointed out.
De Lima also questioned the President when he chose to include Tolentino in the issue. She stated that the President is trying to destroy her credibility because she is the one leading the Senate investigation on the extrajudicial killings.
Despite the criticisms on her, De Lima said that such issues and allegations will not easily bring her down.
READ ALSO: Duterte challenges De Lima: 'Change me if I'm LYING'
Aside from the alleged new boyfriend, there was also a sex video involving the Senator which made rounds in the social media.
"As a woman, it's very offensive. You can only start prying into my private life kung nakikita niyo na (if you see that) it is affecting the performance of my work," she said. – Kami Media
Source: Kami.com.ph