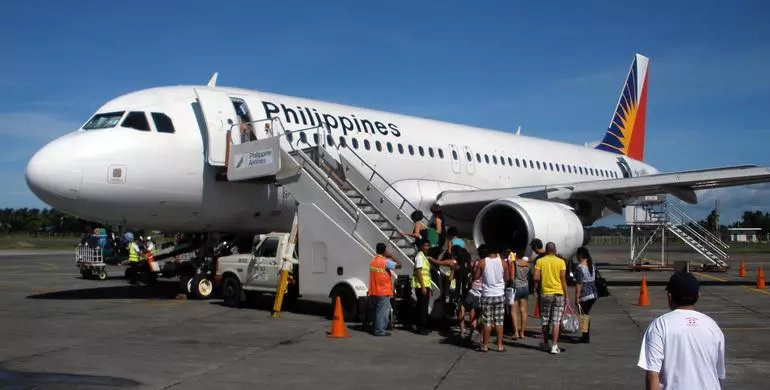 Filipina gives birth during PAL flight in Dubai
Mary Grace Alejandro, seven months pregnant, gave birth aboard a Philippine Airlines flight from Dubai, forcing the plane to divert to the nearest airport in India mid-flight. According to PAL spokesman Cielo Villaluna, Alejandro was in PAL flight PR 669 when it departed from Dubai at around 11:45 PM Saturday. She prematurely gave birth four hours after the airplane took off. The 40-year old mother experienced labor pains and gave birth in-flight. The pregnancy is premature, as it is two months before schedule. She was travelling with her 16-year old son, Edward.
However, after the live birth, she started showing signs of weakness. This forced the pilot to turn the plane over into the nearest airport, Hyderabad, India's Rajiv Ghandi international airport. The plane arrived at 3:40 AM. The mother was rushed to the hospital, Apollo hospital, while being accompanied by Aero Technical. Aero Technical handles customer services.
She lost consciousness en route to the hospital. But upon safely being delivered to the hospital, she was declared to be in stable condition. The baby girl is put in an incubator for protection and is currently being observed.
"It is our duty to divert a flight when necessary so that urgent medical attention and professional care can be given at the soonest time possible. It is part of our tradition of providing service with a heart," Villaluna said.
Source: Kami.com.ph