- Pacman, the dog, was found roaming the streets of Makati in a hungry and mange-and-sore filled state
- In a humanitarian attempt to rescue the dog, reports had been made to the barangay hall responsible in the area where the dog was found
- The rescue was set up days later, and the dog was taken to St. Gabriel's Clinic, but the attempt proved to be too late for the poor canine
This is not one of your typical story with a happy ending. On the contrary, Pacman's was one of those one-of-a-kind sad rescue stories that never fails to melt the hearts of those who would take the time to listen.
Pacman was better known as the stray dog with wounds all over its body, who died after it was rescued. For reasons that we may no longer find out, Pacman seems to have had a very rough last few hours, or days.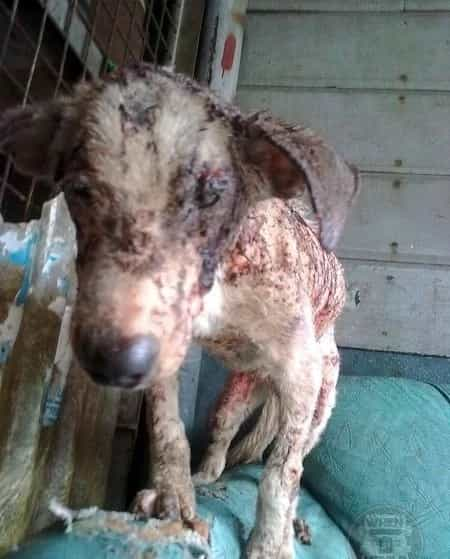 Days before Pacman was rescued, this dog has been seen roaming the streets of Makati – hungry and bleeding from all the sores he had been nursing – in a deplorable and mange-ridden state. It had been thin and obviously underfed then – but alive.
READ ALSO: Impatient dogs DRIVE and CRASH car into Walmart
The person who had Pacman rescued described its condition as sad, saying, "most of its fur had fallen out and its entire body was covered in bleeding sores."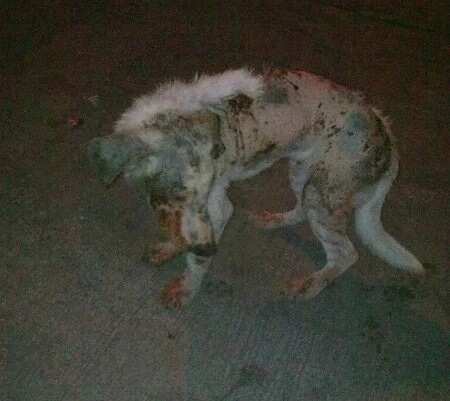 A request to rescue the poor dog was made to the barangay hall, but as it turns out, no means of transportation was available that night or even the next morning. The next day, a search for the dog was launched – which eventually led them to the owner, a neighbor who admitted to kicking out the dog after rashes developed on its body and sulfur soap failed to work.
READ ALSO: This photo of a dog drowning in floodwaters will make you cry!
To cut the long story short, the remorseful owner turned over all rights to Pacman to the barangay hall and shortly after, the animal welfare group Compassion and Responsibility for Animals (CARA) came over, picked Pacman up, and brought him to St Gabriel's Clinic in Mandaluyong.
The sad part was, despite all the efforts, Pacman died at the clinic due to septic shock and blood loss. The incident made it to the barangay blotter, though no case was filed against the owner.
RELATED: VIDEO: Huge DOG 'eats' little kitten; the reason will SURPRISE you!