- A 6.2-magnitude earthquake has struck central Italy, claiming the lives of 247 people as of latest reports
- Italy officials revealed that the number of people is expected to rise as rescue operations are ongoing and aftershocks are still expected
- In 2009, a 6.3-magnitude also hit Italy and claimed the lives of 295 people
A 6.2-magnitude earthquake claimed the lives of at least 247 people after it struck Central Italy on Wednesday.
The worst-hit towns in the region of Lazio are reported to include Accumoli, Arquata del Tronto, Posta, and Amatrice.
Italy's Civil Protection Department revealed that rescuers worked hand in hand, digging through rubbles of homes and apartments, in hopes that they would find survivors.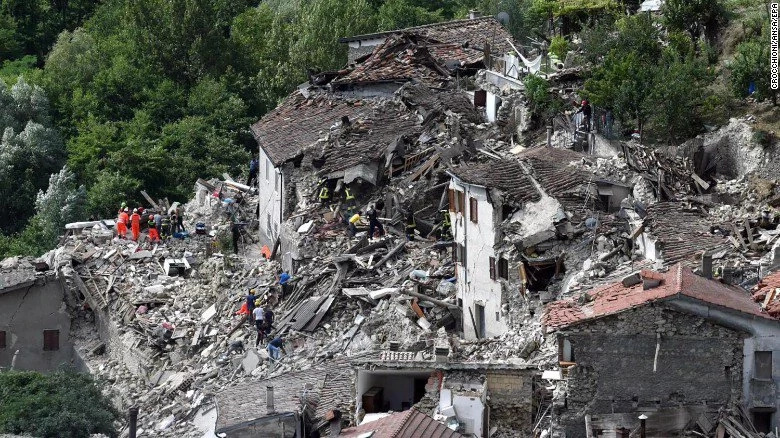 READ ALSO: Breaking News: Italy was struck by a devastating earthquake! At least 6 dead!
Amatrice is said to be the epicenter of the earthquake. It holds about 2,000 people; however, right now, it is in total ruins.
Out of the 247 killed, at least 86 were found in the town of Amatrice. At least 100 people were also injured because of the quake.
"The town is no more," Mayor Sergio Pirozzi said.
READ ALSO: Rare Oarfish captured in Gensan, villagers believe it's a sign of a huge Earthquake coming!
Much of the houses in the area are already vulnerable to earthquakes especially because they were just made out of unreinforced brick or concrete frame buildings.
The earthquake has resulted to the displacement of more than 1,000 people in the area. As a result, the Civil Protection agency did not allow any of the residents to return to the devastated town of Amatrice on Wednesday evening.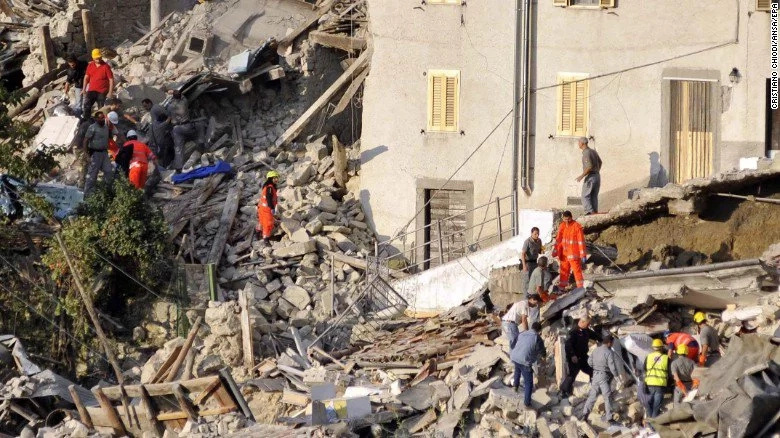 Other fatalities were reported in the nearby towns of Accumoli and Arquata del Tronto.
"Right now we feel terrible pain," Italian Prime Minister Matteo Renzi shortly after he took a tour at some of the affected areas. "Italy is a family that has been hit and struck, but we are not going to be stopped," he added.
READ ALSO: [UPDATE] Ecuador quake death toll now at 480, 1700 still missing
In his statement to the nation on Wednesday, Renzi promised to do everything in the critical window to save as much lives as they could.
"In difficult times, Italy knows what to do," he said.
The death toll is still expected to rise as the rescue teams are still conducting search operations, especially as regular aftershocks are still posing threats.
READ ALSO: Another quake: Magnitude 5.9 in South Georgia
Meanwhile, Pope Francis asked everyone to offer prayers for those who are affected by the disaster.
On the other hand, Italian President Sergio Mattarella said that "the entire country should rally with solidarity around the affected populations."
It was in April 2009 when an earthquake of almost the same magnitude hit Aquila region in central Italy. The 6.3-magnitude earthquake killed 295 people. -Kami Media
READ ALSO: Magnitude 7 quake hits Japan anew; tsunami warning issued
Source: Kami.com.ph