- Duterte told the reporters that a P50-M ransom has been paid to the Abu Sayyaf group to release the Norwegian captive
- According to reports, the group has not yet released the Norwegian captive because they are demanding more money from the president
- Last Wednesday, Duterte had sent the 69th Army Battalion to Sulu to crush the group following news of its beheading one of its teenage captives
President Rodrigo Roa Duterte said on Thursday morning, August 25, that though the ransom has been paid for the Norwegian captive, the Abu Sayyaf group (ASG) has not yet released the hostage.
"They kept on postponing it [the release] because of the huge sum of money. Millions. 'Yung Norwegian, bayad na 'yon (Ransom has been paid for the Norwegian)," Duterte told reporters.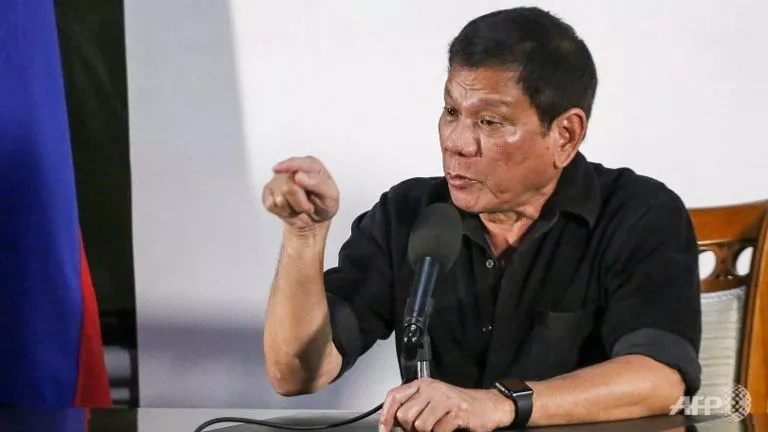 Duterte said that P50-million ransom payment has been paid to the Abu Sayyaf group for its Norwegian hostage, Kjartan Sekkingstad, but the group reportedly wants to get even "more".
READ ALSO: Abu Sayyaf beheads teen hostage; WATCH Duterte vow to DESTROY terror group!
When asked about who paid ransom for Sekkingstad, Duterte did not respond, but he joked, "Hindi ko alam saang banko."
Sekkingstad is the only captive left with the group from among the four (4) abducted in Samal Island in Davao del Norte in September 2015. The other two were Canadians - Robert Hall and John Ridsdel - were beheaded after the ransom deadline lapsed in June and April respectively. The third one, the Filipina girlfriend of Robert Hall, Marites Flor, had been released.
READ ALSO: De Lima keen to probe pedicab driver death – 'certainly a summary execution'
Norwegian Ambassador Erik Forner had met with President Rodrigo Duterte on June 25, during the release of the Filipina captive from the Abu Sayyaf group. The two leaders talked about the negotiations for Sekkingstad's release.
Just last Wednesday, August 24, the furious President sent the 69th Army battalion to Jolo, Sulu, to "crush" the Abu Sayyaf, following the group's beheading of its teen captive on the same day.
RELATED: Is Duterte's drug matrix another joke? De Lima releases OFFICIAL STATEMENT
Source: Kami.com.ph