- This video of a young boy showcasing his crazy dance steps has gone viral after netizens shared the video across social media
- The video features the boy exhibiting a cool combination of dance steps while the rest of what appears to be his classmates also enjoying the music
- The video appears to have been taken in a Physical Education (PE) class but the boy seems to be enjoying the scene not caring about the person taking the video
We've all had this experience of going out to parties with families and friends. At some point, we've been asked to steal the dance floor and showcase our dancing skills.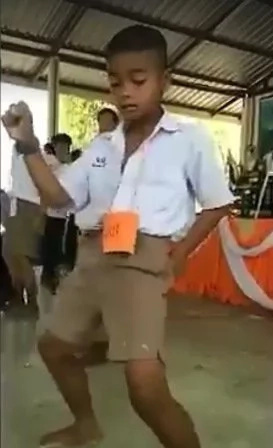 While everyone can dance, not everyone can dance gracefully. That's why people attend dance classes and workshops to learn the art of expressing oneself through the combination of body movements.
That process however is only accessible to those who can afford it. Attending dance classes in dance studious can be very expensive, that's why most people resort to other sources like materials online.
READ ALSO: VIDEO: Top 5 FUNNIEST Pinoy kids who went viral for making people LOL!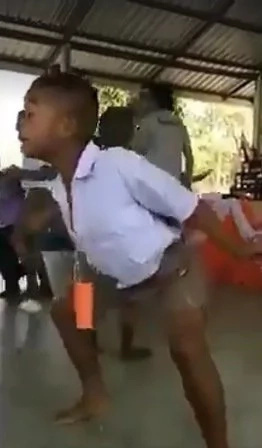 This video of a young boy showcasing his crazy dance steps has gone viral after netizens shared the video across social media.
The video features the boy exhibiting a cool combination of dance steps while the rest of what appears to be his classmates also enjoying the music.
The video appears to have been taken in a Physical Education (PE) class but the boy seems to be enjoying the scene not caring about the person taking the video.
READ ALSO: Is the #HotDogChallenge the newest trend?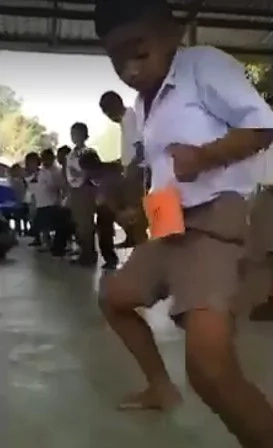 The clip has been viewed 138 thousand times as of this writing. Many netizens think that the steps of the young boy can be imitated by those who do not know basic dance steps but are into parties and events.
The steps also has a potential to be the newest dance trend considering the number of people who were delighted by the boy's dance steps.
Watch the video here. -Kami Media
RELATED: Video of a guy ranting against the gov't through spoken word poetry went viral
Source: Kami.com.ph