- The Commission on Human Rights said that the extrajudicial killings under the Duterte administration are the highest in history
- CHR is investigating 103 extrajudicial killing cases, including those killed by vigilantes as well as those killed in legitimate police operations
- The rights body claimed that the International Criminal Court may start to exercise its jurisdiction if extrajudicial killings will not stop
The Commission on Human Rights (CHR) said that the magnitude of extrajudicial killings nowadays is the highest since the body was established in 1987.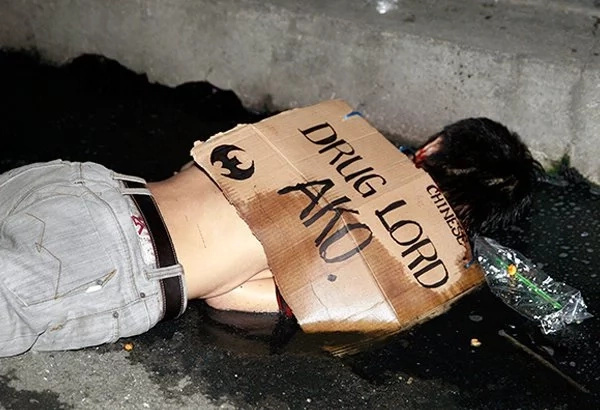 READ ALSO: CHR: Duterte could be held LIABLE by ICC for extrajudicial killings
CHR Chair Jose Luis Martin Gascon said this on Wednesday during a budget briefing at the House of Representatives. Gascon added that CHR Special Task Force has looked into a fraction of more than a thousand cases of extrajudicial killings.
Gascon said that Philippine National Police (PNP) chief Director General Ronald Dela Rosa reported that 1,160 deaths that were recorded in the past 55 days remained unsolved and are "under investigation". Meanwhile, over 700 drug suspects were killed during legitimate police operations or which police called "mga nanlaban".
The CHR task force is looking into a total of 103 cases of extrajudicial killings linked to the Duterte's war on drugs. The rights body is investigating the vigilante killings as well as those killed in police operations.
READ ALSO: Int'l group slams Duterte: Summary KILLINGS show admin's FAILURE
Gascon told PNP's Internal Affairs to investigate "every incident of death resulting from ostensibly legal police operations."
"These should all be treated as crime. Therefore, the full force of the law should be directed at investigating these cases and ultimately uncovering the perpetrators and bringing them to justice," he said.
He also warned that the International Criminal Court may also start to investigate if the rampant extrajudicial killings continue to exist.
The CHR was established in 1987 and is independent office created by the Constitution of the Philippines, with the primary function of investigating all forms of human rights violations involving civil and political rights in the Philippines.
READ ALSO: VIDEO: De Lima's witnesses link POLICE to illegal DRUGS and summary killings
Source: Kami.com.ph