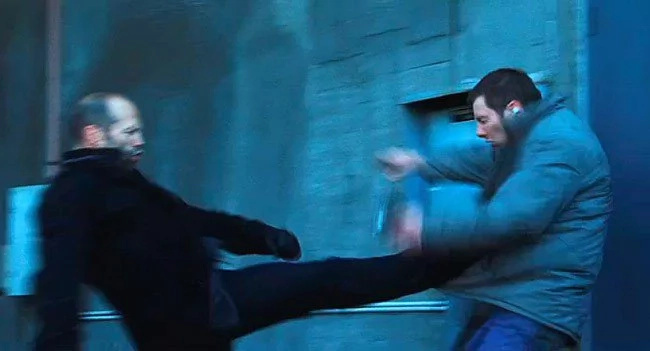 - Burger Fiction has made a montage consisting of all the kicks Jason Statham has ever performed in his movies
- In total that's a mind-blowing 394 kicks!
- Watch the video and be amazed at Stathams ability to kick ass!
Watch this hilarious video-montage of all the kicks Jason Statham performed in his movies.
Burger Fiction took up the task to collect all of Statham's kicks and put them all together into one video. In total that's 394 kicks that send bad guys flying across rooms and counting teeth on sleazy bar room floors.
READ ALSO: PHOTOS: Rare oarfish captured in Mindanao
The British pugilist uses a mix of different flashy fighting techniques from kickboxing to silat to defeat his opponents on-screen. Statham's fighting style in movies is often very brutal and angry, delivering heavy armor-piercing punches and kicks to multiple enemies.
A fun fact, Jason Statham has actually kicked far more people in his movies than he has punched. On-screen Jason has only performed 264 punches, while he kicked a whopping 394 times.
READ ALSO: 'Cocks not Glocks!' Read how dildos take university by storm 
READ ALSO: Prayer for the accusing spirit
Source: Kami.com.ph