- Senator Leila De Lima speaks up at a press conference on Thursday, August 23, about the drug matrix released by the President 
- In the official statement released by the senator, she asks if this is another one of the President's joke
- As her birthday is only two days away, she uttered two wishes: for the president to stop, and for a love life who will fight the battles with her  
Senator Leila De Lima speaks up on Duterte's 'drug matrix' which tagged her, together with some other government officials for alleged connection to the illegal drug trade.
In the official statement released by the senator, she asked if the President is, once again, joking when he released it.
The furious senator said she was no longer surprised that Duterte tagged her in the drug trade but she said that the document was very malicious.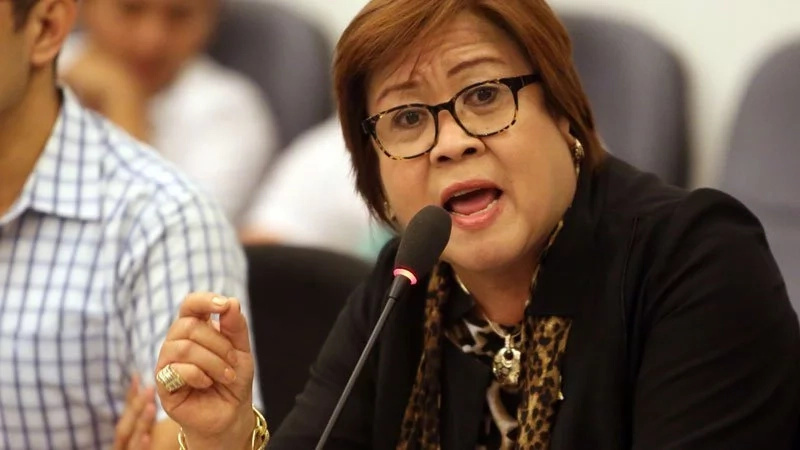 "Nakakatawa naman talaga ito. Grabe silang mag-imbento ng kuwento," De Lima told reporters.
READ ALSO: Duterte to De Lima: Your days are NUMBERED!
As she points out mistakes in Duterte's drug matrix, the senator stressed that she has never met the people on the matrix, she said that she will no longer dignify the matrix, "which any ordinary lawyer knows too well, belongs to the garbage can."
In addition to her official statement, the senator also released two other documents regarding the said matrix - the drug matrix with marginal comments and a riposte.
READ ALSO: CHR: Duterte could be held LIABLE by ICC for extrajudicial killings
She also held a press conference at the Senate where she was quoted saying, "This is the last time I will talk about these accusations; my alleged links to the drug trade."
"Sana po, Mr. President, malapit na ang birthday ko, sana matapos na itong kabulastugang ito," De Lima appealed.
Senator Leila De Lima will be celebrating her birthday on August 27, Saturday and in relation to it, she stated two birthday wishes: "[for] the President to stop attacking me and to have love life because I need someone to help me in this battle."
RELATED: Int'l group slams Duterte: Summary KILLINGS show admin's FAILURE
Source: Kami.com.ph