- A video of a guy addressing his future girlfriend has gone viral with many netizens saying that the guy's message inspirational
- The video features what appears to be a compilation of the two's exchange of messages with captions trying to recall happy memories between the two of them, the video then explained what the two are going through
- The guy appears to have been crushing on the woman later identified as Marie Julia Liwanag but is not allowed to court her up until she's 18
In a lifetime, we die multiple times. We die of heartbreaks and pain. At some point, we've all experienced falling in love with someone. The story might not have ended great but there was a point when we experienced looking forward to that sweet smile and good morning messages from someone special.
There was this point when we often see ourselves smiling at silly things. There were kilig moments too. At some point, our friends hated us for our stupid decisions. There were moments of making crazy decisions, all in the name of love.
Love indeed is a universal concept that everyone could relate to. No matter where you are and no matter what you do, it will always find you and when it hit you, you can't do anything but submit yourself.
READ ALSO: Is love sweeter the second time around for Bea Alonzo and Gerald Anderson?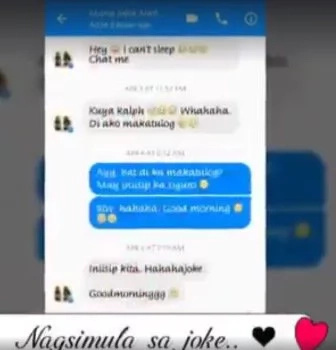 But love can be painful too. Not everything ends up well. Some even coined the #WalangForever (Forever is untrue) which inspired many movies and productions to express how painful love can be. This is also true to storylines based on break-ups and sad endings.
Since love can be very much unpredictable, one can only wonder what lies ahead. Is it possible to pre-empt potential problems even if it's not bound to happen yet?
A video of a guy addressing his future girlfriend has gone viral with many netizens saying that the guy's message is indeed inspirational. The guy is identified as Ralph Soriano.
READ ALSO: Rare Oarfish captured in Gensan, villagers believe it's a sign of a huge Earthquake coming!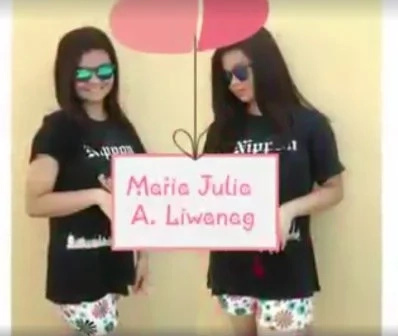 The video features what appears to be a compilation of the two's exchange of messages with captions trying to recall happy memories between the two of them. The video then explained what the two are going through. The guy appears to have been crushing on the woman later identified as Marie Julia Liwanag but is not allowed to court her up until she's 18.
The message revolves around the idea of Soriano being willing to wait up until the right time. The video has since been shared across social media by netizens who find the story to be inspiring.
Many girls could only wish to be in Liwanag's shoes. She must be so lucky to have such a guy who is willing to wait for her to be ready. -Kami Media
RELATED: John Lloyd, Angelica back together? What about Maja?
Source: Kami.com.ph