Abu Sayyaf beheads teen; Duterte vows group's destruction
- President Duterte on Wednesday promised to destroy the Abu Sayyaf
- The statement came after the terror group beheaded its teen hostage
- Duterte said that he had already ordered troops to seek and destroy the bandits
President Rodrigo "Rody" Duterte vowed to destroy the Abu Sayyaf after the terror group beheaded its 18-year-old hostage on Wednesday in Sulu.
According to Duterte, he is using the Armed Forces to fulfill his promise.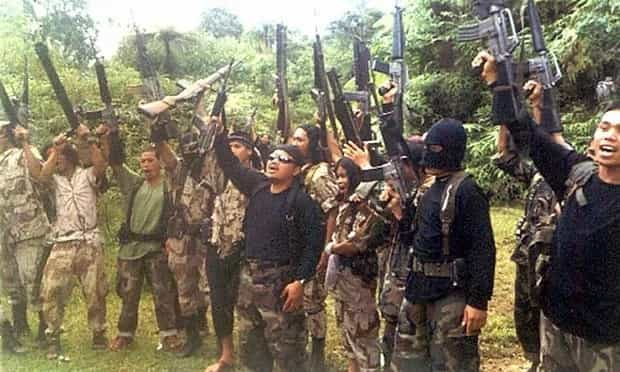 READ ALSO: 5-year-old girl killed in DRUG war; learn the TRAGIC details
"That's why I'm sending the troops there and tell them to destroy the (Abu Sayyaf). My orders to the police and to the Armed Forces against all enemies of the state: seek out!" Duterte said on Wednesday night.
The President said that destroying the bandit group is one of his main priorities along with destroying the illegal drug trade in the Philippines.
"Ang mga droga, destroy them! Ang mga Abu Sayyaf, destroy them, period," Duterte proclaimed.
According to Sulu Task Group commander Brigadier General Arnel dela Vega, the Abu Sayyaf killed 18-year-old Patrick James Almodovar on Wednesday afternoon.
The teen was abducted on July 24 while hanging out with his friends. The victim's mother said that she received a call from the abductors on the same day, demanding a P1-million ransom money for her son's release.
The terrorists threatened to behead Almodovar if the ransom money is not given before August 24.
However, the teen's family was only able to collect P100,000 with the help of family, friends and local government officials.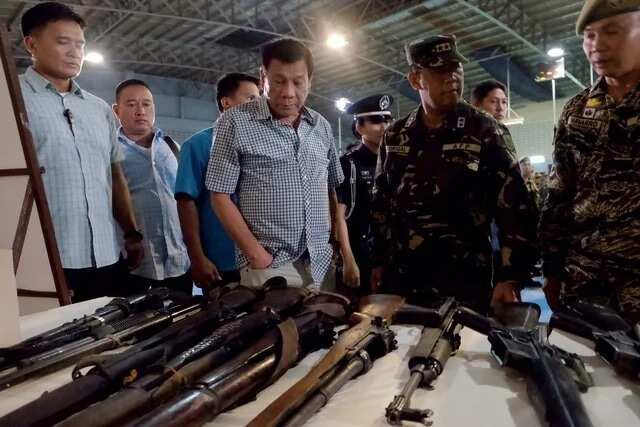 READ ALSO: Senators go to WAR! Cayetano calls De Lima 'biased, POLLUTED'
In Barangay Kadjatian, Indanan, Sulu, Western Mindanao Command spokesperson Major Filemon Tan Jr. said that a severed head was found around 7:30 p.m. on Wednesday. Authorities believed that the head belonged to the abducted teen.
The Abu Sayyaf terrorists also beheaded Canadian hostage John Risdel in April and another Canadian hostage Robert Hall in June.
While Duterte is open for peace talks with communist rebels, the Moro Islamic Liberation Front, and the Moro National Liberation Front due to their ideologies, the President had said earlier that he will not negotiate with the Abu Sayyaf because he considers the group as criminals. – Kami Media
READ ALSO: PH Army scores major victory over Abu Sayyaf; FIND OUT the details
Source: KAMI.com.gh