- Sen. Cayetano accused Sen. De Lima of being biased and "polluted"
- Cayetano is urging De Lima to inhibit herself from the hearing because of her bias
- De Lima fired back, saying that Cayetano is the one who is biased because of his connection to President Duterte
Senator Alan Peter Cayetano is planning to ask a letter asking for the inhibition of Senator Leila de Lima from the Senate inquiry regarding the spate of extrajudicial killings in the country.
"I am thinking of drafting a letter asking Senator De Lima to inhibit herself from the hearing kasi may prejudgment na siya (because she already has prejudgment)," Cayetano said on Wednesday.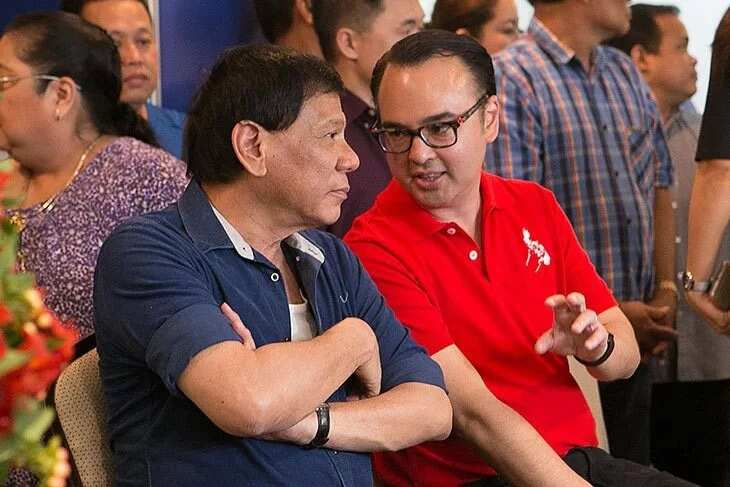 READ ALSO: Int'l group slams Duterte: Summary KILLINGS show admin's FAILURE
According to Cayetano, De Lima is too "biased" and "polluted" to lead the Senate inquiry.
"Ang question ko nga 24 senators tayo (My question is, we have 24 senators), why not allow someone who is less polluted, less biased to do the investigation? Ang sinasabi ko naman hindi dapat ang chairman biased (What I am saying is that the chairman should not be biased)," he told reporters.
Cayetano added that De Lima has two choices: be fair during the Senate hearing or inhibit from the hearing. De Lima – the chairperson of the Senate committee on justice and human rights – is leading the probe on the alleged summary killings and was the one who filed the resolution for the Senate inquiry.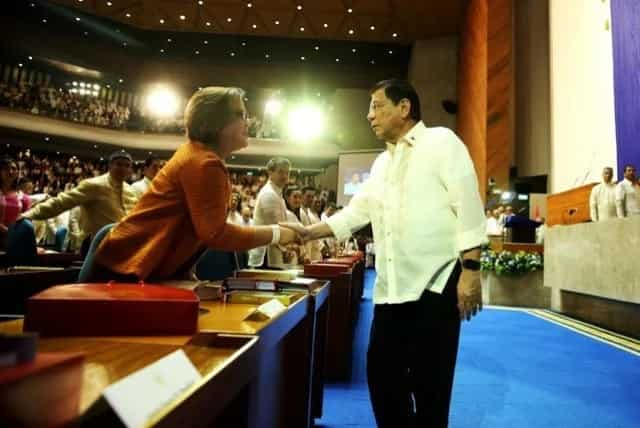 READ ALSO: How did Netizens react to De Lima's refusal to attend Bilibid DRUGS House inquiry? The neophyte senator fired back at Cayetano, saying that the latter is the one who is biased. De Lima accused Cayetano of being President Rodrigo Duterte's personal defender and apologist in the Senate who has defended the extrajudicial killings from day one.
The House of Representatives, led by House Speaker Pantaleon Alvarez, also filed a resolution asking for a House inquiry on the alleged proliferation of illegal drugs at the New Bilibid Prison during the term of De Lima as the justice chief.
However, De Lima said that she would not take part in the inquiry since she was the one who led several raids at the prison which led to the discovery of luxury areas, drugs, cash, guns and other contraband inside the Bilibid. – Kami Media
READ ALSO: VIDEO: Duterte vs USA? President slams KILLINGS of African-Americans
Source: Kami.com.ph