- Senator Leila De Lima has been one of President Rodrigo Duterte's staunchest critics, who continues to probe into the killings made by his war against drugs
- Duterte has launched another tirade on the feisty senator and implied that she might get booted out of her seat in the Senate
- The president is also working on a matrix that will confirm the senator's links with Bilibid drug lords, which also involves a governor friend of his 
Is the ongoing 'national telenovela' between President Rodrigo Duterte and Senator Leila De Lima about to end soon?
During a midnight press conference in Davao City, the tough-talking president hinted that the lady senator might lose her current position.
"Tapos ka na. Sunod [na] eleksyon?," he challenged.
READ ALSO: De Lima keen to probe pedicab driver death – 'certainly a summary execution'
(You are done. See you in the next election?)
De Lima has been tirelessly criticizing the president's campaign against drugs, which has led to extrajudicial killings allegedly done by police and vigilantes. The Senate inquiry she has pushed through has finally come to fruition as she has started to probe policemen about the slain drug suspects.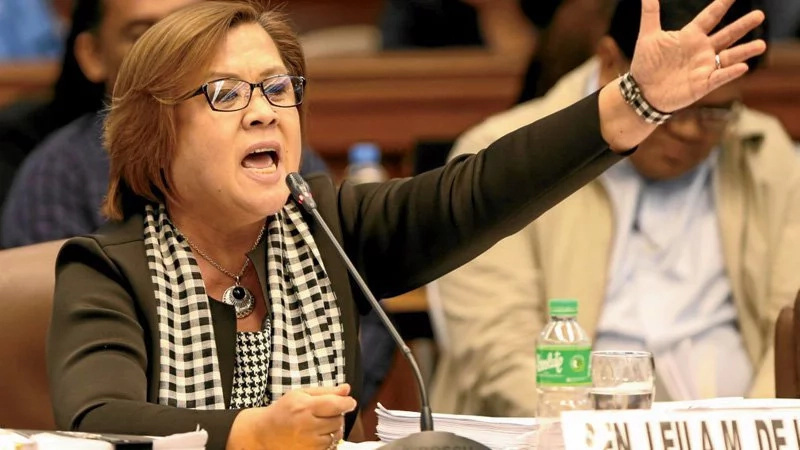 (Photo credit: inquirer.net)
Prior to the press conference earlier, he held another one last Wednesday wherein he announced that he will release a matrix that links De Lima to the jailed drug lords in New Bilibid Prison (NBP).
READ ALSO: See how people react differently on Duterte and De Lima's affairs
"I will show you, maybe this week the matrix— I'm just validating— the matrix of Muntinlupa connection. De Lima is there… It would show her role there. I could not believe it," he said.
Earlier this week, the senator has been called out by Duterte for her alleged connection with these high-profile inmates whom she has collected money from during her term as Justice Secretary. The money she collected was said to be used for her campaign earlier this year.
Duterte also rebuked her for her immorality since it has led her to commit 'serious violations of law'. He revealed that her driver-turned-lover, Ronnie Dayan, was in charge of picking up the tabs in Muntinlupa.
READ ALSO: Duterte updates the nation with De Lima's love life: She has a new boyfriend!
Not only is De Lima involved in the matrix, but a governor friend of his as well.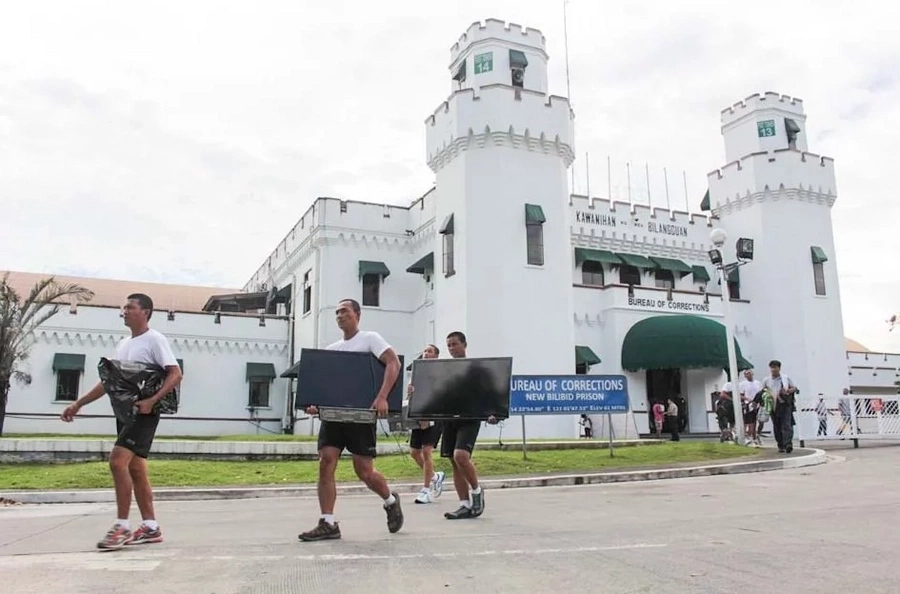 (Photo credit: news.abs-cbn.com)
Also on Wednesday,  Justice Secretary Vitaliano Aguirre II said that a total of six witnesses - composed of NBP inmates, guards and people close to De Lima - would testify against his predecessor. He added that they have already given their affidavits, which confirms the link she has with the penitentiary's drug lords.-Kami Media
READ ALSO: DU30 to issue De Lima's NBP links
Source: Kami.com.ph