- Filipinas in every part of the country are still experiencing physical and sexual violence, says Vice President Leni Robredo
- During the leadership summit that gathered Filipina leaders, Robredo said that the country has to engage in economic empowerment to combat domestic violence
- Robredo was awarded as the Most Influential Filipina during the event
Vice President Leni Robredo continue to inspire and empower women all over the country as she delivered a speech during the 13 Filipina Leadership Global Summit held Cebu. However, Robredo pointed out that the the Philippines has a long way to go in empowering Filipinas.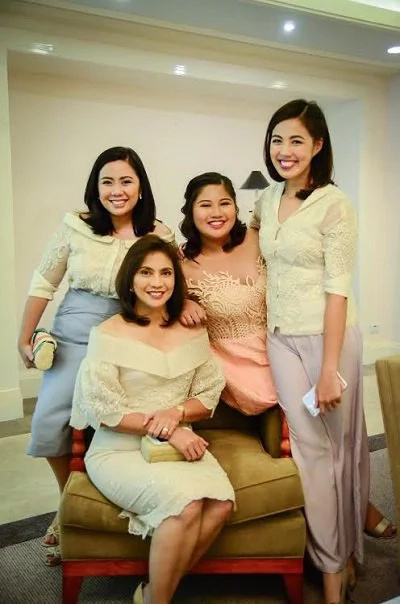 As an advocate of women empowerment and gender equality, Robredo emphasized that many Filipinas are still victims of physical and sexual abuse and one out of five women in the Philippines, aged 15-49, suffer from physical violence while six percent of them are sexually abused.
READ ALSO: 'Age doesn't matter.' – 7 Celebrity couples with OUTRAGEOUS AGE GAPS!
Equally important, Robredo said that of the number of reported cases, four percent of women still experience abuse despite of pregnancy.
"The Filipina can stand proud and strong among the great nations of the world. The path to that dream continues to be long and oftentimes dark," said Robredo.
Moreover, the Vice President was awarded as the Most Influential Filipina by the Filipina Women's Network (FWN), a non-governmental organization based in San Francisco, California, during the event.
Robredo also stated that aside from physical and sexual abuse, women and children are threatened by technological advancements.
READ ALSO: What men do to girls is revealed. 5 shocking stories of badly hurt ladies
"There are emerging forms of violence brought about by technology, and it's alarming that perverts all over the world are particularly interested in Filipino children, attracted to their warmth and docility," the Vice President said.
One of the strategies that Robredo said to combat domestic violence is for the country to focus on economic empowerment.
"Abused women, specifically, find courage to flee abuse only when they experience financial emancipation," she added.
Lastly, Robredo gave a powerful statement before the female leaders attending the summit on what feminism truly means.
READ ALSO: Hilarious: 4 things that happen with ladies in bed. Have you done number two?
"Feminism is not about women ruling the world so that our gender will never, ever have to face abuse. Feminism is about building bridges of understanding so that the world will no longer need a strict ruler to make it work," avowed Robredo. – Kami Media
Source: Kami.com.ph