CHR: ICC could hold Duterte liable for human rights violations
- Under the platform of President Duterte, extrajudicial killings have become common to eradicate drug related crime in the Philippines
- According to Human Rights chairperson Jose Luis "Chito" Gascon, Duterte could be held liable by the International Criminal Court for the vigilante killings
- Senator Leila De Lima agrees, saying that Duterte should be mindful of human rights
According to Commission on Human Rights chairperson Jose Luis "Chito" Gascon, the extrajudicial killings occurring in President Rodrigo Duterte's war on drugs could be considered by the International Criminal Court (ICC) as crimes against humanity.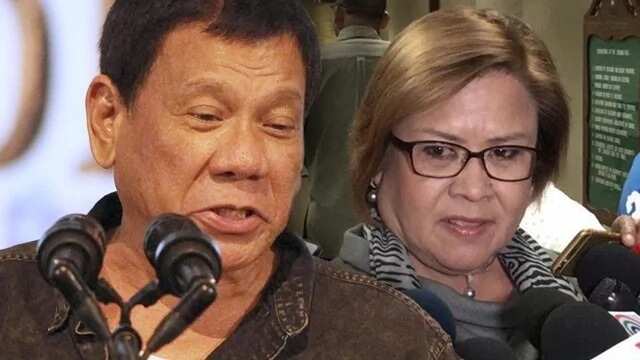 Therefore, President Duterte could be held liable by the international court.
READ ALSO: Yikes! Hotel guests were unaware that a DEAD BODY was under their bed
Bascon explained to the Senate that the Philippines signed the Rome Statute establishing the International Criminal Court.
Under this agreement, every individual in the Philippines could be tried by the Court, which has jurisdiction over genocides, aggression, war crimes, and crimes against humanity.
"If there is widespread or systematic attack against civilian population, then it can be established that there is a crime against humanity, the ICC will have complete jurisdiction on this case," Gaston explained in his testimony in front of the Senate.
READ ALSO: Reader's letter: 'My husband demands sex every day, I am in pain. Help!'
While Duterte enjoys immunity under the Philippine Constitution, the ICC has the power to prosecute the President even if he still holds his office in Malacañang.
Previously, the Presidents of Sudan and Kenya were charged by the ICC even during their presidency.
Senator Leila De Lima added that the Court could send investigators t to the Philippines to probe the vigilante killings in accordance to the Rome Statute.
"And we can be subjected to an investigation under the international tribunal like the ICC. We will be facing the consequences. President Duterte, once the case have been filed at the International Criminal Court, will not be protected by the immunity provided by his presidency," De Lima said.
READ ALSO: Can you spot the difference between Pia Wurtzbach's Cosmopolitan covers?
Senator De Lima further expressed her hope for Duterte to succeed in eradicating crime, but she explained that the President has to be mindful about upholding human rights.
The international community is watching the country and it would bode well for Duterte to preserve and protect human rights in his fight against drugs, said De Lima. – Kami Media
Source: Kami.com.ph