- President Rodrigo Duterte declared an all-out war against drugs but his campaign ended with many unlawful killings 
- The killings did not escape the eyes of watchful groups like Amnesty International
- Now the organization is spearheading a campaign to send an email to President Duterte asking him to stop these unlawful killings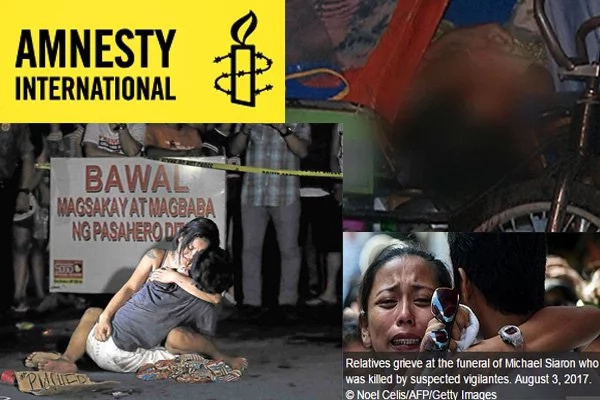 Amnesty International spearheaded calls to President Rodrigo Duterte to put a stop to the unlawful killings that are happening in the country. It asks the President to "stop encouraging murder."
Amnesty International is an international group comprised of people coming from different parts of the world with the sole purpose to oversee and protect human right. The group believes that every human being should enjoy the rights bestowed upon him by the Universal Declaration of Human Rights.
READ ALSO: Senator Leila De Lima may probe pedicab driver's death
On its website, it started an "ACT NOW SEND A MESSAGE" campaign which is a letter directed to the President with the default subject "Stop the unlawful killings."
In the email form, the body of the email has already been written, albeit, those who wish to change it can still edit it.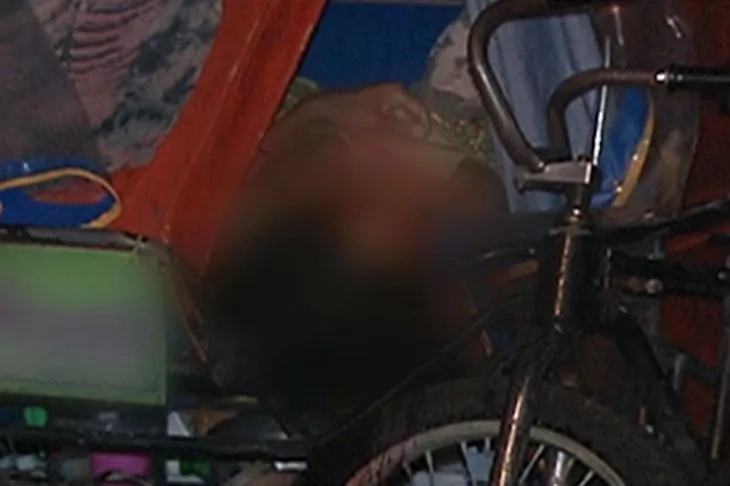 The default message in the email form states:
"I am really concerned with the escalation in unlawful killings, with over 1700 people murdered by unknown assassins and police since you came into office as President on June 30.
I urge you to immediately condemn the extrajudicial executions and other unlawful killings to date and end your 'shoot to kill' policy.
I urge you to establish an independent police complaints commission to conduct a prompt and impartial investigation into any use of force by police in order to bring those responsible to justice through a fair trial process.
I urge you to further ensure the rights to life and health of people who use drugs are respected and protected by guaranteeing their access to health-related information and services on a non-discriminatory basis instead of inciting violence against them."
READ ALSO: VIDEO: De Lima refuses to attend Bilibid drugs House inquiry
According to Amnesty International, since the President came into power last June 30, 2016, there were on the average, more than 30 people who were victims of unlawful killings.
It can be recalled that the President gave a "shoot to kill" order plus his promise to protect policemen who hunt down these drug suspects.
Amnesty International also emphasized that such an order empowered vigilante groups and the most ordinary citizens to commit murder.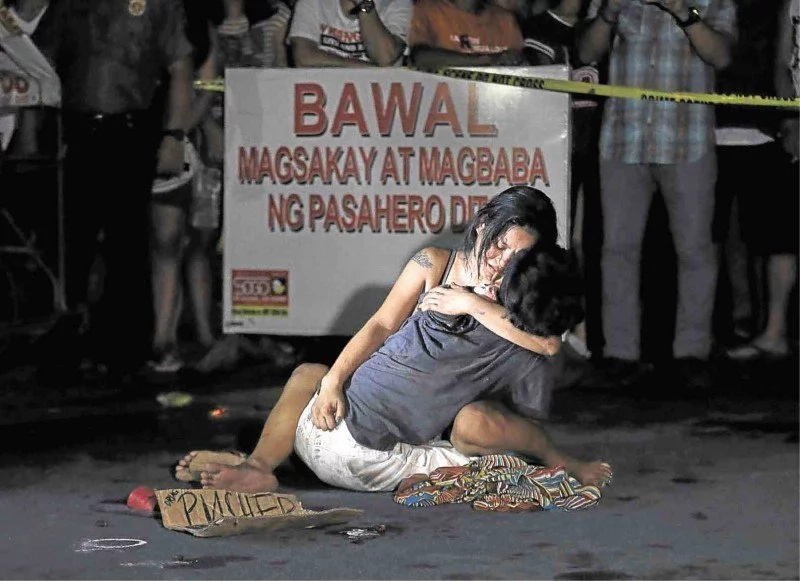 (photo credit: inquirer.net)
The "Kill List" of the President, didn't go scot-free from the eyes of the international group. According to it, the list included about 150 people who were accused of being involved in drugs, and what followed was pure violence.
Amnesty International said the number of those who died will continue to rise, until the time comes that Filipinos will act now and to demand the President to "stop sanctioning murder."
READ ALSO: Duterte supporter slams opposition to drug war
It encourages people to tell the President that the world is watching and that he must condemn the unlawful killings and restore the right to life and security for all persons in the Philippines. – SD, Kami Media
Source: Kami.com.ph