Avoid donating these things after a disaster
 HIGHLIGHT: From 1995 to 2015, the Philippines had a total of 274 natural calamities, currently the 4th most disaster-prone country in the world according to United Nations Office for Disaster Risk Reduction (UNISDR) and Centre on the Epidemiology of Disasters (CRED).
While we often hear and believe the philosophy "It's the thought that counts," some things actually do little to really help.
How Stuff Works, an award-winning mobile and online site listed some of the things we must avoid giving after disasters.
In America, the U.S. Federal Emergency Management Agency (FEMA) said that used clothings are "rarely useful" unless they are sorted and packed well. But otherwise if relief agencies lack volunteers to go through everything, "the clothing will quickly fill warehouses or end up in the landfill with the rest of the disaster debris."
Ross Barry, business development manager at London-based firm LMB and president of the Textile Recycling Association, said "it is very rare for donated clothing to be taken into disaster areas. I know that after the tsunami disaster a lot of people donated anyway thinking it was the right thing to do."
In the Philippine context, chief executive of Tearfund a member agency of the Disasters Emergency Committee, Matthew Frost said the best way for people to help was to either donate money.
"People are incredibly generous at times like this and we often receive lovely donations of clothes and other gifts. The most useful gift to help people in the Philippines is a financial donation, because this helps us to get food, water and blankets to people who are stranded."
He further said that it would be better to donate used clothes on "high street charity shops where they will be sold locally and the money raised will help people around the world."
For shoes,  only donate as per an organization's call for donations. Still they say, "the best donation is cash." This will also enable bulk orders for lesser costs.
To be a human blanket and give your warmth to a disaster-stricken family is noble. And while we think literally donating blankets can replace that, this has repercussions to post clean-up efforts.
In the 2011 earthquake in Japan, "relief workers complained of 'too many blankets' and 'too many clothes' hampering the cleanup effort."
Fresh Stitches, crafts makers from the U.S. themselves said on their blog site, "I love stuffed animals (trust me!), but we need to make sure we are doing what is best for the disaster area. The people in the Philippines need water and relief workers, and right now, the best way to get that help to them is to donate money to a relief organization."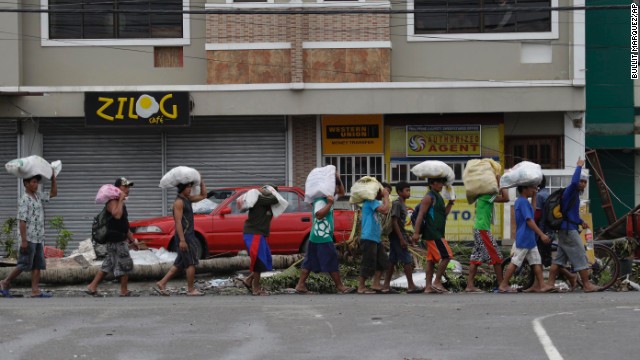 Sending a stuffed animal to the Philippines won't calm the grumble of a child's hungry tummy and it takes up valuable shipping and distribution resources that are needed for essentials. The shipping cost, alone, would provide food for a family for days."
Especially opened, expired, prescription drugs which could also put the receiver in peril. A 1999 report from the World Health Organization issued guidelines for medical donations and among the common problems, "were poorly labeled packaging, expired medications and drugs sent that had nothing to do with the medical problems on the ground."
Stuff Works said, "the last thing anyone needs is another ill person."
How to do it, register with an affiliate organization dedicated to relief responses. Study about possible diseases you may contact, and assess if it will really do help rather than aggravating the situation.
 Photo Credits:
Source: KAMI.com.gh