- A Facebook post telling an inspiring story of a mother and a premature baby went viral on social media
- Netizens were moved by the story and flooded the post of words of encouragement for the mother and the baby
- The post gained more than 160,000 likes and more than 70,000 shares
An inspiring story of a 23-year old mother of a premature baby went viral on social media. Charm Cruz Yamamoto, a first-time mom posted photos and narrated her struggles and joys from the moment she learned that she was pregnant until she gave birth to her premature son.
Yamamoto gave birth to her son, Akiyo, when she was just 6 months pregnant. Though the miracle baby struggled, he still managed to survive and has grown into a healthy baby.
Netizens were moved by the inspiring mother and son story and words of encouragement flooded Yamamoto's Facebook post, while some even shared their personal stories. Here are some of the netizens' Facebook reactions: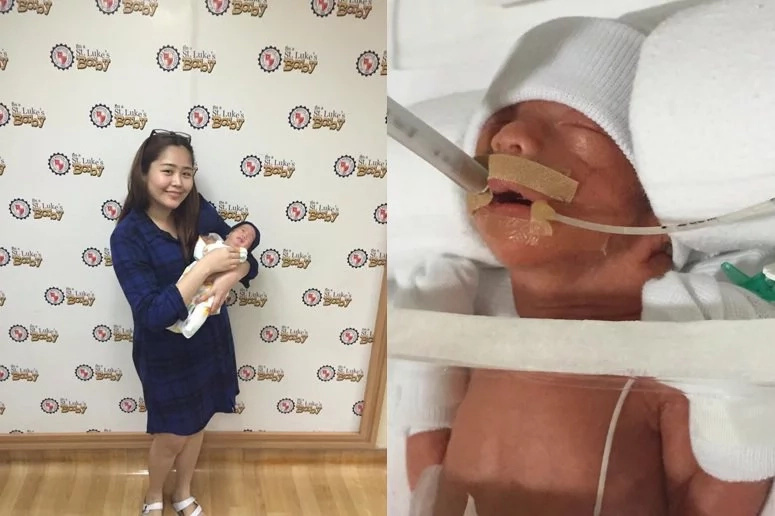 READ ALSO: How this premature baby struggled to survive will make you believe in miracles
ZhenShobs Villanueva – Tan: "Mommy den ako ng preemie. 8 months lang sha nung lumabas at kasing laki ng 1.5 coke. Pero ngayon 7 years old na sha at happy princess! I am really blessed to see God's miracle."
Kamae Bacay Youssef: "Grabe naiyak tlga ako nung binabasa ko to. 6 months din nung buntis ako ng nwalan ng heartbeat si baby. Sobrang nkakatuwa kasi lumaban ng husto si baby Akiyo. MIRACLE tlga sya. Godbless you and your family."
Myra Villareal Santos: "We have Same story, same feeling of pain and joy, and I'm glad we pass all that trials...God is so gud."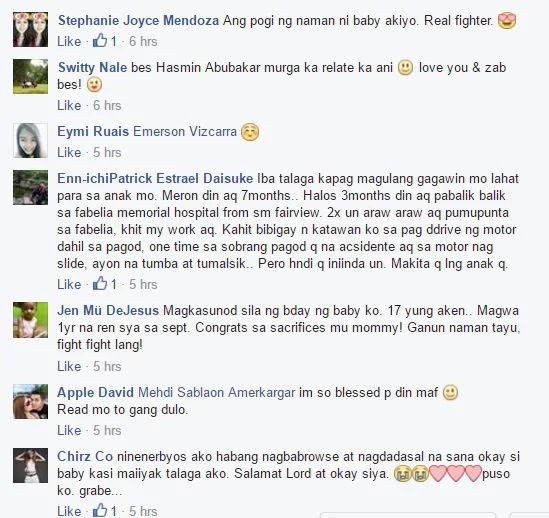 READ ALSO: The doctors told her that there was little chance her twins would survive…
Jenina Ann Paduata: "Advanced Happy Birthday Baby! Ganito din ako dati. 3lbs at sing laki lng ng ponkan ang ulo ko. May picture pa ko na nakalagay sa kahon ng sapatos. 1 month sa incubator bago pa ako naiuwi. Buti di nag-give up parents ko. 30 years old na ko ngayon!"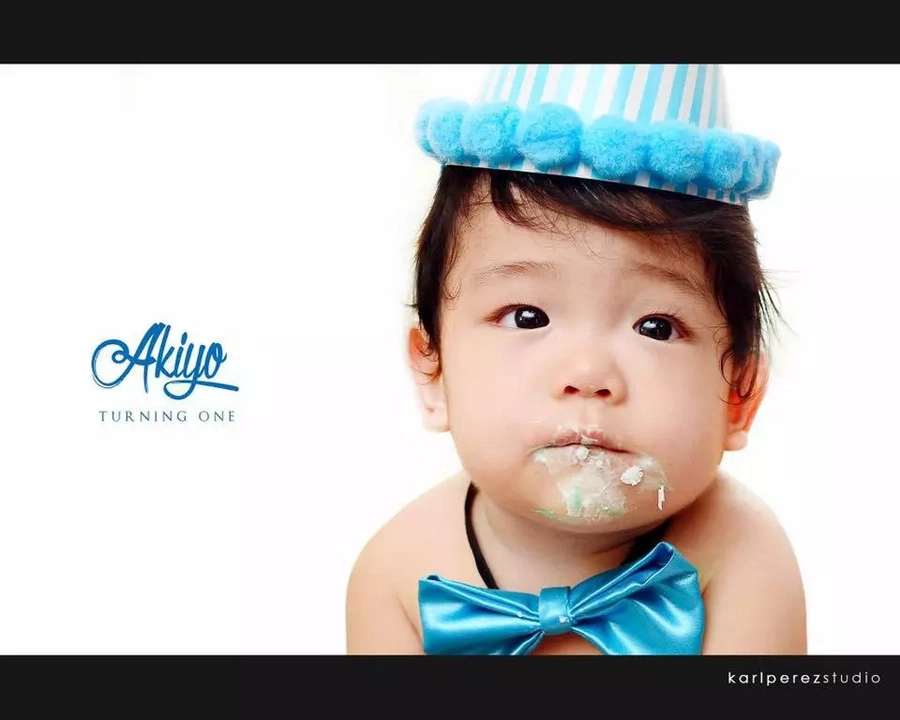 According to Yamamoto, baby Akiyo will be celebrating his 1 birthday on September 18, this year.
The Facebook post already gained more than 160,000 likes and more than 70,000 shares. - Kami Media
READ ALSO: Mother devoted her life to her terminally ill son, but then doctors revealed the shocking truth
Source: Kami.com.ph