- Like its American counterpart, Asia's Next Top Model has become a hit reality show where aspiring models from various parts of Asia compete for the title of the show's same name
- On the show's Fifth Cycle Facebook page, it has announced that Miss Universe 2015 Pia Alonzo Wurtzbach will be its latest host
- Wurtzbach will join other Filipinas who have hosted the show, such as supermodels Joey Mead King and Georgina Wilson 
There will be a new host of Asia's Next Top model - Miss Universe 2015 Pia Alonzo Wurtzbach is going to take over Thai-American model/beauty queen Cindy Bishop for its next season.
The Asian franchise of Tyra Banks's hit show has asked its followers on its Facebook page on who would they like to host the show next year.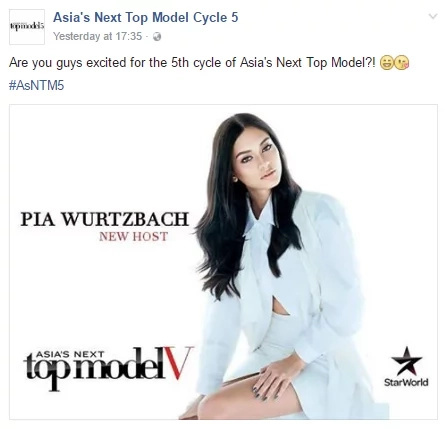 (photo credit: facebook.com/AsNTM5)
On June 23, fans were asked if they wanted to have the recurring host of Cycle 1, Filipina supermodel Joey Mead King, to host the fifth season of the show. King also served as one of the main judges of the competition during its second and third cycles.
READ ALSO: Pia Wurtzbach has a blonde twin? Find out who she is!
On July 6, Miss World 2013 Megan Young became a candidate to host the show.
It was only yesterday, August 23, that they announced that the ever-lovable beauty queen Pia Alonzo Wurtzbach would be hosting the show.
The announcement, which was posted on a page dedicated to the show's upcoming season, has not yet reached its official Facebook page.
READ ALSO: These 10 Filipino celebrities are addicted to POKEMON Go; FIND OUT who they are
The beauty queen has not yet confirmed if she will grace her presence in the show on her social media pages.
Asia's Next Top Model has only been franchised in the continent six years ago and recently wrapped up its fourth season last March.
Aside from King, another Filipina supermodel has hosted the show. For its third season, Georgina Wilson served both as its host and main judge. However, she was replaced by Bishop in the successive season but appeared as a guest judge on one of its episodes.
READ ALSO: Hidilyn Diaz welcome better than Pia Wurtzbach's?
If it is indeed our current Miss Universe who will be hosting the show's latest season, will you tune in just because you have religiously followed the show or just because of her amazing presence? Or are both answers correct?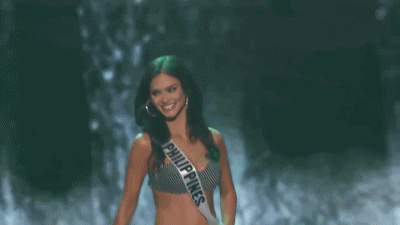 (photo credit: imgur.com)
Do let us know what you think as always!-Kami Media
READ ALSO: Follow this short makeup tutorial by Pia Wurtzbach to achieve the 'Miss Universe' look.
Source: Kami.com.ph