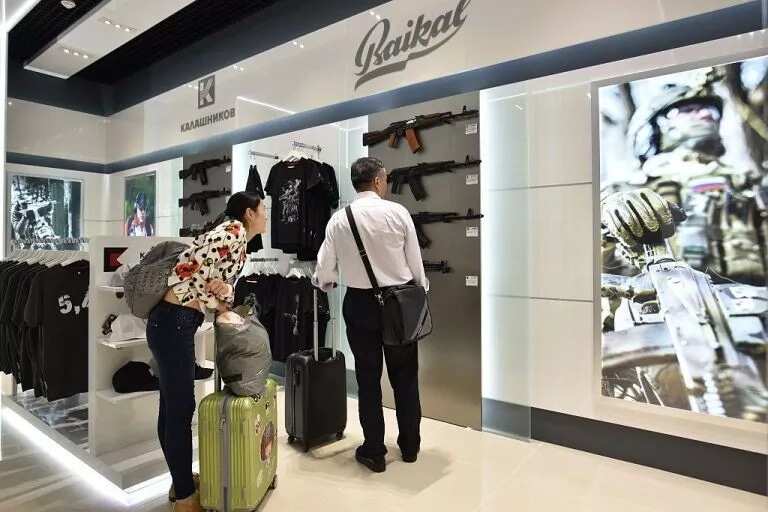 - Moscow's Sheremetyevo Airport has recently began selling Kalashnikov merchandise
- There are no real rifles in the store but the copies look extremely realistic
- Sheremetyevo airport has 31 million visitors every year and might prove to be a profitable venture for the company
Moscow's Sheremetyevo Airport will begin selling Kalashnikov rifles. Kalashnikov is currently Russia's largest gun maker and definitely an iconic Russian brand.
However, none of the rifles in the shop are real. The shop mostly sells realistic-looking copies of the legendary assault rifle and Kalashnikov related merchandise which include T-shirts, bags and pens. The copies look extremely realistic but they can't be used as a weapon. The prices for them are quite high: an AK-74M costs about $535.
READ ALSO: VIDEO: Two men in a zebra costume attacked by lions
The shop wants to add more than 200 items of merchandise to its shelves by the end of this year. The new merch will include eyewear and headphones for target shooters and other protective gear. Kalashnikov today is a large company that makes not only military assault rifles, but sporting rifles and civilian weapons.
With the Russian economy in recession the Sheremetyevo Airport, through which 31 million passengers every year, might prove to be a profitable opportunity.
READ ALSO: A 21st century sword fight between a robber and a shop owner!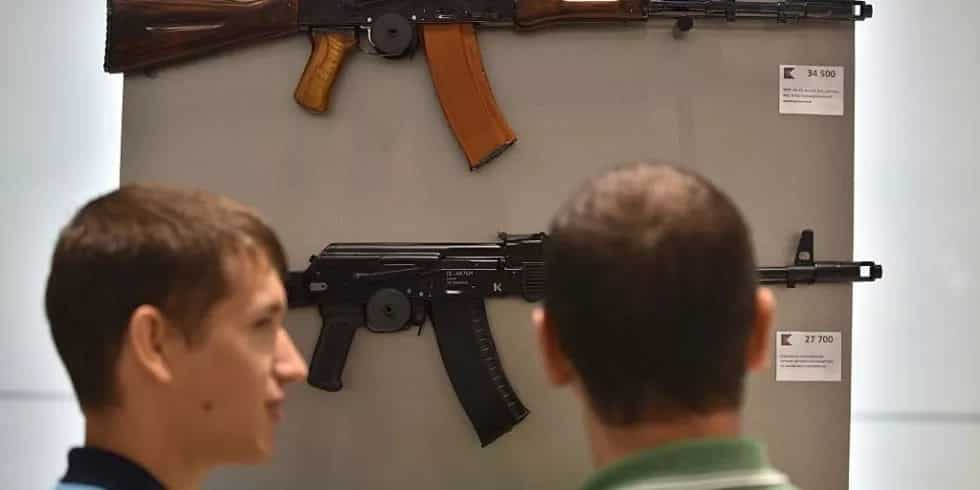 READ ALSO: Idol group MNL48 debut coming soon
Source: Kami.com.ph