- More than one year after the controversy that involved Deniece Milinette Cornejo seems to have recovered well enough
- Just recently, the entrepreneur-model received an appointment to be the Ambassador of Goodwill for the Youth
- As the newest ambassador for youth for Southern Philippines Muslim & Non-Muslim Unity & Development Association (SPMUDA), Cornejo is set to meet with newly appointed chairperson for the National Youth Commision, Aiza Seguerra
A little over a year after the controversy that rocked the Philippines and involved one of the most popular comedians of ABS-CBN network, entrepreneur-designer-model Deniece Milinette Cornejo seems to have bounced back - now that she has been appointed as the Ambassador of Goodwill-Philippines for the youth by a non-governmental organization (NGO).
The 25-year-old Cornejo has been appointed by the top management of Southern Philippines Muslim & Non-Muslim Unity & Development Association (SPMUDA), International Organization for Peace and Development, Trans-Mundi Pax Humanitas, and The Chivalric Order of Royal Bai, Mindanao. where she will be serving for three years starting this month.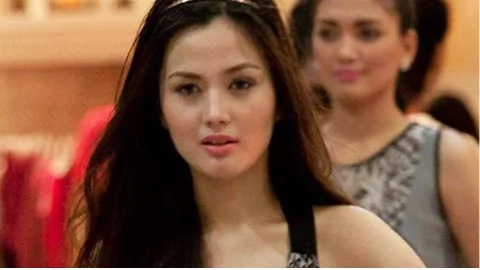 Cornejo said that she aims to help the youth by giving scholarships supported by other groups and giving out personality development training.
READ ALSO: VIRAL: Old man dancing #RunningManChallenge proves that age is just a number
The model was quoted saying, "If you want to broaden your leadership, think beyond effective production, and start thinking in terms of how you can help the individuals on your team to improve themselves and motivate them to reach their potentials," as she justifies the promotion of social activities that she has planned for the youth.
As the newest Ambassador for the youth of SPMUDA, Cornejo is set to meet the newly-appointed chairperson of the National Youth Commission, Aiza Seguerra. Cornejo will also be designated as vice-chair of the International Peace Day committee for the celebration of peace on September 22.
READ ALSO: Marcos ill-gotten wealth reach a whopping US $10 billion
Her local affiliates would include the Executive Vice-President, Junior Chamber International Philippines-Antipolo chapter; United Women's Artist Association of the Philippines; Volunteers Against Crime and Corruption; and the Philippine Taekwondo Association.
"I hope to inspire other people, especially the youth, through my experiences. If God would give me bigger responsibilities for the youth, then I am willing to take the challenge," said Cornejo - the founder and president of Diamond Closet Trading. - Kami Media
RELATED: Grab driver gave a free ride to an ill passenger
Source: Kami.com.ph