- Netizens have mixed reactions regarding Sen. De Lima's refusal to take part in the proposed House inquiry regarding drugs at the NBP
- Some netizens believed that De Lima's reasons for her refusal are invalid
- Ifugao Rep. Baguilat also Tweeted that the proposed House inquiry should be about aiding the legislation and not about character assassination
Netizens gave mixed reactions to Senator Leila de Lima's refusal to take part in the proposed House of Representatives inquiry regarding the alleged proliferation of illegal drugs at the New Bilibid Prison (NBP).
De Lima said that she had no plans of attending the inquiry because she was the one who initiated and led several of the raids conducted at the prison, which led to the discovery of drugs, cash, electronic gadgets, sex toys and luxury areas.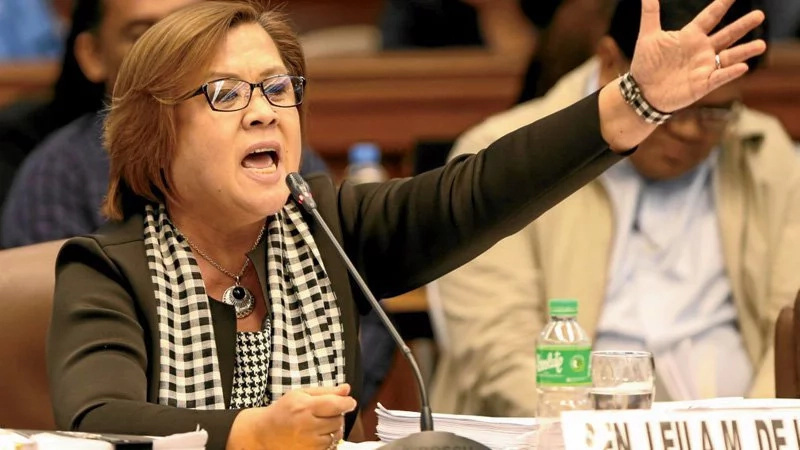 READ ALSO: DU30 to issue De Lima's NBP links
"Why should I be the one investigated? I was the one who took the initiative to do something.  I was the one who exposed the problems there, and they know I exerted certain efforts, took some steps after discovering all those in Bilibid," the senator said.
One netizen pointed out that De Lima's reasoning should also be applied to Philippine National Police (PNP) Chief Director General Ronald "Bato" dela Rosa, who has been attending the Senate inquiry led by De Lima regarding the spate of summary killings in the country.
Another social media user said that the raids led by De Lima should not be used as proof of her innocence.
READ ALSO: VIDEO: De Lima refuses to attend Bilibid DRUGS House inquiry; FIND OUT why
A netizen also commented about the amount of intrigues and controversies that De Lima has been facing lately. She had been accused of adultery and being in cahoots with drug lords by President Rodrigo Duterte.
Other netizens accused the senator of helping drug lords by targeting the PNP chief and preventing him from doing his job.
On the other hand, Ifugao Representative Teddy Baguilat said that the proposed House inquiry should be more than just the illegal drug trade at the Bilibid.
Baguilat explained that focusing only on the alleged Bilibid drugs would make the House inquiry a mere character assassination .
SHARE these reactions with your family and friends. – Kami Media
READ ALSO: VIDEO: Duterte vs USA? President slams KILLINGS of African-Americans
Source: Kami.com.ph