- President Rodrigo Duterte vowed to release a matrix of Senator Leila De Lima's links to drug lords in the New Bilibid Prison (NBP)
- Duterte said that the senator was the highest ranking official included in the chart
- Duterte previously disclosed that De Lima had been involved in illegal drug transactions inside the Bilibid Prison
President Rodrigo Duterte continued to step up his attack on Senator Leila de Lima as he vowed to release a "matrix" of the Senator's links to the New Bilibid Prison (NBP) drug lords.
According to Duterte, De Lima was the highest ranking official included in the chart but he did not further specify which role she played.
He said in an in ambush interview on Tuesday: "I will show you, maybe this week the matrix―I'm just validating―the matrix of Muntinlupa connection. De Lima is there… It would show her role there."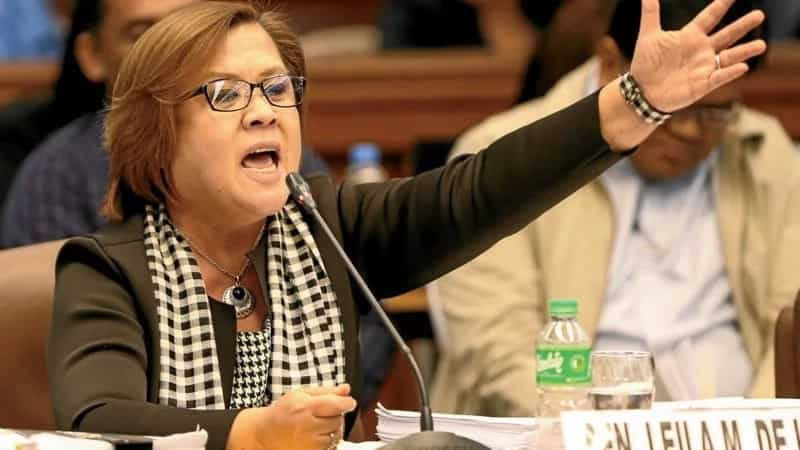 READ ALSO: VIDEO: De Lima refuses to attend Bilibid DRUGS House inquiry; FIND OUT why
Duterte previously revealed that De Lima's driver and alleged lover, Ronnie Palisoc Dayan, was the Senator's "bagman" who had been receiving payoffs from drug transactions inside the Bilibid Prison. The President also mentioned former Justice Undersecretary Francisco Baraan as De Lima's another bagman.
Baraan is also included in the chart, according to Duterte, and mentioned that a governor, who was his friend, is also in the matrix. He said: "I could not believe it."
De Lima had denied the president's allegations and said that she would resign and even get shot in front of the presidents if her involvement in illegal drugs could be verified.
READ ALSO: De Lima still refuses to talk about her driver; FIND OUT why
On Tuesday, De Lima announced that she will not be participating in the House of Representatives' drug inquiry inside the NBP, a facility the former Justice Secretary supervised for six years during former President Benigno Aquino III's administration.
De Lima explained that she has initiated raids conducted on the maximum security unit of the national penitentiary under Department of Justice's Bureau of Corrections during her term as justice secretary.
She said: "Why should I be the one investigated? I was the one who took initiative to do something.  I was the one who exposed the problems there, and they know I exerted certain efforts, took some steps after discovering all those in Bilibid."
The Senator further denied the allegations, saying that she has never benefited with anything from drugs. - Kami Media
READ ALSO: Duterte to De Lima: She's lying
Source: Kami.com.ph