- One of the hottest places on Earth contain salt minerals that are used by Ethiopians for their living
- The salt mines, located in the Afar triangle, reach a temperature above 140 degrees Fahrenheit
- Photographer Joel Santos captured the beauty of the salt mines and the terrible working conditions of the salt miners
The salt miners of Ethiopia work hard all day long in the hottest workplace on Earth with a temperature rising up to 140 degrees Fahrenheit, yet they earn only an average of 5 pounds a day and still has to pay a special tax for each camel and block of salt that they will be exporting.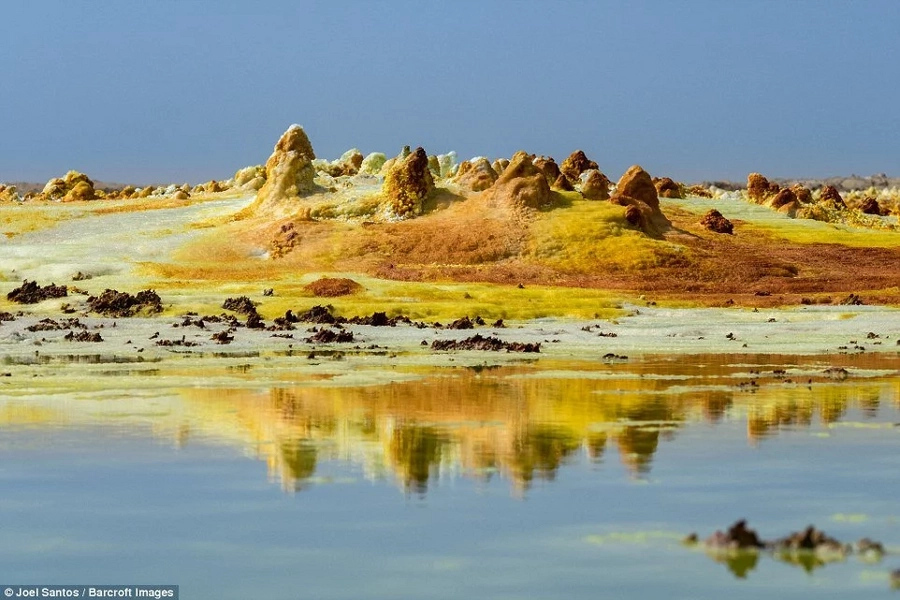 Situated in the Afar triangle, the salt mines stretch across 60,000 square miles and parts of the region are more than 300 feet below sea level. Hundred percent of salt production in Ethiopia comes from the Danakil Depression, particularly the area surrounding Lake Afdera.
READ ALSO: From rare to well-done: How much of a cannibal are you?
Using their camels, around 750 salt miners are authorized to work in the area by digging out the salt minerals using the handmade tools they created themselves. After this, the salt blocks are loaded onto camels and are going to be transported to Berahile which is 50 miles away from the mines.
To capture the beauty of the lands and the terrible hard work of the Ethiopians salt miners, a professional travel photographer and videographer named Joel Santos travelled all the way to the salt mines.
"I felt the urge to tell the story of the salt miners. They work on the hottest place on Earth and earn not much more than 100 to 200 Euros per month. The locals live a harsh life, probably one of the toughest there is in the world," said Santos.
READ ALSO: VIDEO: Woman finds a hungry CROCODILE at her doorstep; what she does next will shock you!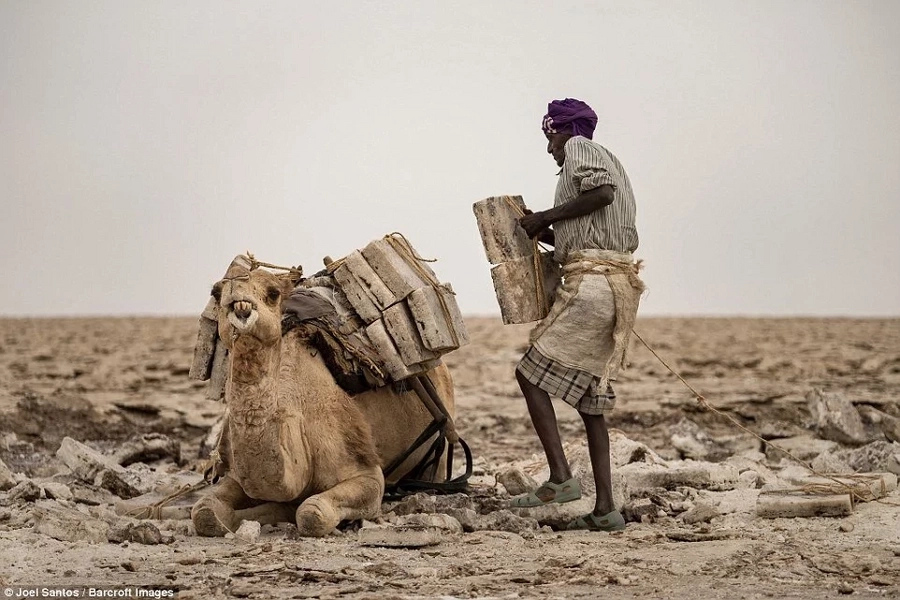 In order to avoid the extreme heat, laborers start to work early in the morning. Santos described the air in the area as extremely dry and these workers brave such environment in order to earn money.
"Most people don't know that there's a depression in Ethiopia. The harshness has a rare beauty to it and it's amazing how the aerial footage unveils it in never before seen perspective, adding an even bigger dimension what the miners face every day," added Santos.
READ ALSO: Man faked terror attack, triggered major security ops
The block of salt was used as a currency in the region, however, regular cash has taken its place as the currency. About 1.3 million tons of salt are removed annually by the 750 salt miners registered to work in the area. – Kami Media
Source: Kami.com.ph