DU30 says China should allow Pinoys to fish in disputed waters
- President Rodrigo Duterte asked China to allow the entry of Filipino fishermen in disputed areas of the West Philippine Sea
- Duterte said that it's time for China to hear the concerns of the country and allow Filipino fishermen's entry in the zone following the Permanent Court of Arbitration (PCA) ruling on July 12 favoring the Philippines
- Duterte said that the Philippines will not bring up the issue  in the meeting of the Association of Southeast Asian Nations in Laos on September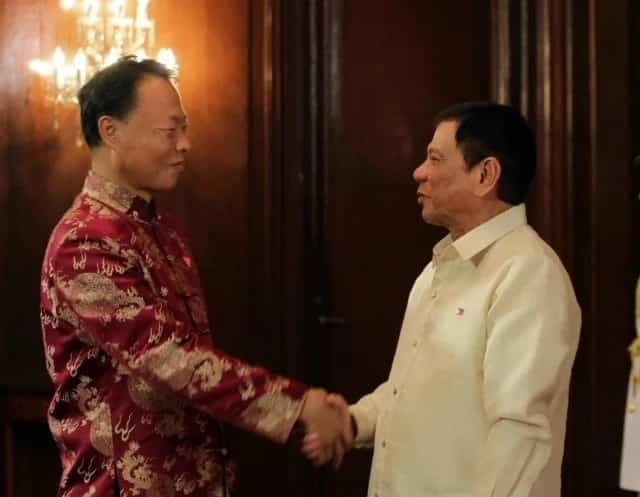 President Rodrigo Duterte on Tuesday asked China to allow the entry of Filipino fishermen in disputed areas of the West Philippine Sea following the Permanent Court of Arbitration (PCA) ruling on July 12 favoring the Philippines.
"It's about time that they should consider returning the privilege of the Filipinos to fish there," the President said in a press briefing.
The president also said that China should lift the ban on tourists and allow the Filipinos to fish in the disputed waters. "China should be hearing us out. (It's) about time that you lift the ban to tourists and allow the Filipinos to fish there,"  he said.
READ ALSO: VIDEO: De Lima refuses to attend Bilibid DRUGS House inquiry; FIND OUT why
There have been reports of Chinese vessels blocking Filipino fishermen's entry in the disputed waters.
The chief executive also added that former president Fidel V. Ramos did a good job as the country's special envoy to China despite criticisms and issues. Ramos also expressed his concern prior to accepting the post due to health issues.
Ramos met with representatives of the Chinese government in Hongkong earlier this month.
READ ALSO: VIDEO: Police officers dancing to the tune of trumpets challenge has gone viral
Meanwhile, when asked on whether or not he will bring up arbitral court's ruling in the meeting of the Association of Southeast Asian Nations in Laos on September, the president said that the Philippines will not bring up the issue on its own.
The president said however that if somebody would dwell on the issue, he is willing to discuss it. He also added that he is willing to have a state visit in China if that interests the nation. -Kami Media
RELATED: 'Di ka marunong mag-biro pa?' – Duterte
Source: Kami.com.ph