- Senator De Lima said on Tuesday that she will not take part in the proposed Bilibid drugs House inquiry
- De Lima pointed out that she should not be investigate because she was the one who initiated and led several raids at the Bilibid
- The senator also denied any connection to the illegal drug trade
Senator Leila de Lima said on Tuesday that she is not planning to take part in the proposed House of Representatives' inquiry into the alleged proliferation of illegal drugs in the New Bilibid Prison (NBP) during her term as the Department of Justice (DOJ) secretary.
According to De Lima, the house inquiry might not be legitimate since she was the one who exposed the persistent illegal drug trade at the Bilibid.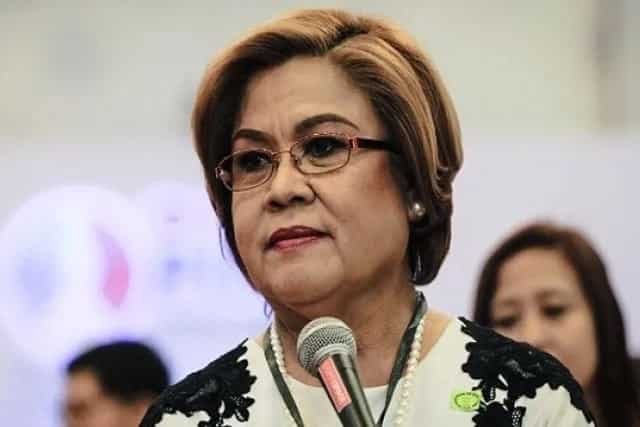 READ ALSO: VIDEO: Duterte vs USA? President slams KILLINGS of African-Americans
"Why should I be the one investigated? I was the one who took the initiative to do something.  I was the one who exposed the problems there, and they know I exerted certain efforts, took some steps after discovering all those in Bilibid," the neophyte senator said.
De Lima pointed out that she was the one who led several raids at the Bilibid as the justice secretary, which resulted in the discovery of luxury areas and contraband for the so-called VIP inmates. Cash, sex toys, illegal drugs, and electronic gadgets were also found during these raids.
READ ALSO: VIDEO: De Lima's witnesses link POLICE to illegal DRUGS and summary killings
According to De Lima, the Congress had already conducted a probe of the illegal drugs at the Bilibid.
"They held hearings on what happened in Bilibid after our raid. The Congressional committee conducted an ocular inspection. So they know why that is happening in Bilibid," De Lima told the media.
President Rodrigo Duterte had accused De Lima of committing adultery with her former driver and using him for collecting drug money from the Bilibid during her time as the DOJ chief.
The senator had refused to talk about the exact nature of her relationship with the driver. However, she completely denied any connection to the illegal drug trade.
De Lima is currently heading a Senate inquiry on the increase of extrajudicial killings in the country since President Duterte assumed office. – Kami Media
READ ALSO: De Lima's DRIVER to become a star WITNESS in House inquiry! What will he reveal?
Source: Kami.com.ph