Duterte slams the killings of African-Americans in the US
- President Duterte criticized the US government for the killings of African-Americans committed by their police force
- This statement came after the US government expressed its concern over the spate of extrajudicial killings in the Philippines
- Duterte also urged the UN not to focus all their attention on his war against the drugs but also on the human rights violations in the US
After the United States expressed its concern about the spate of summary killings in the Philippines, President Rodrigo "Rody" Duterte also expressed his concern on Tuesday about the killings of African-Americans in the US
According to Duterte, there are many African-American citizens in the U.S. who are being unjustly killed by the police.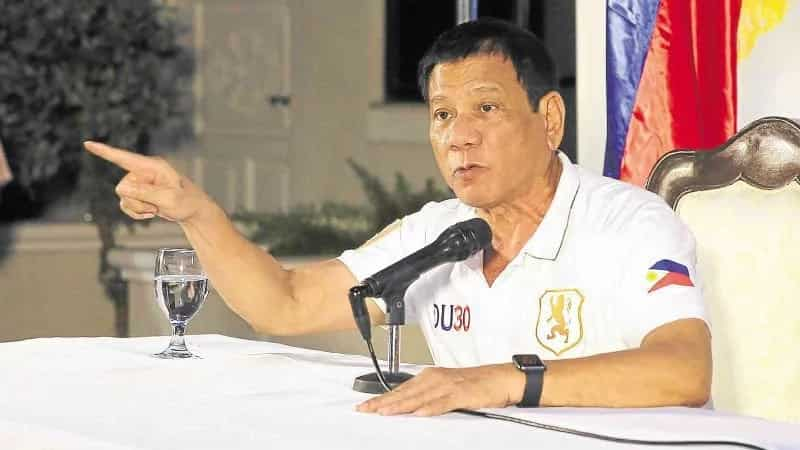 READ ALSO: VIDEO: De Lima's witnesses link POLICE to illegal DRUGS and summary killings
"The Philippine government is also worried about what's being done to the black people in America, being shot while lying down. I'm going to send my rapporteur also and investigate them," Duterte said.
On Monday, U.S. Department of State deputy spokesperson Mark C. Toner said during a press conference in Washington that the U.S. government is troubled by the report of human rights violations in the Philippines.
"We're very concerned―deeply concerned, I would say―about reports of extrajudicial killings of individuals suspected to have been involved in drug activity in the Philippines," Toner stated.
The President also urged the United Nations (UN) rapporteurs to stop focusing on his aggressive war on crime and turn their attention to the killings of African-Americans in the U.S. "Why just pay attention to the Philippines? How many blacks died in America?" Duterte said.
READ ALSO: De Lima's DRIVER to become a star WITNESS in House inquiry! What will he reveal?
Duterte recently threatened of leaving the UN. However, he immediately backtracked on his statement, saying that he was only joking.
The Senate is currently making an inquiry on the spate of summary killings in the country. During the Senate inquiry, PNP Chief Director General Ronald "Bato" Rosa said that the police have killed over 700 suspected drug criminals for resisting arrest and there have also been over 800 killings outside legitimate police operations.
The PNP Chief has repeatedly said that the police force is against the vigilante killings. He also promised to punish policemen who would be proven guilty of violating human rights.  – Kami Media
READ ALSO: De Lima still refuses to talk about her driver; FIND OUT why
Source: KAMI.com.gh