- A clip featuring members of the National Capital Regional Police Office (NCRPO) has gone viral
- The video featured the policemen doing their routines while dancing to the tune of famous Trumpets Challenge
- The video has been viewed 254 thousand times and has been shared across social media by netizens who were delighted with the performance they have witnessed
Police forces are mostly seen battling against criminals and socially-deviant individuals. They symbolize strength and power. With the reports of the rising number of summary executions with the policemen being dragged by many, one can only wonder as to how tough a life of a police officer could be.
President Rodrigo Duterte already expressed his full support of the police. He vowed to protect them and to fight for them.
While the assumption of the general public does not favor the police, this video will surely prove them wrong.
READ ALSO: For the first time since the Cold War German citizens are told to stockpile food and water!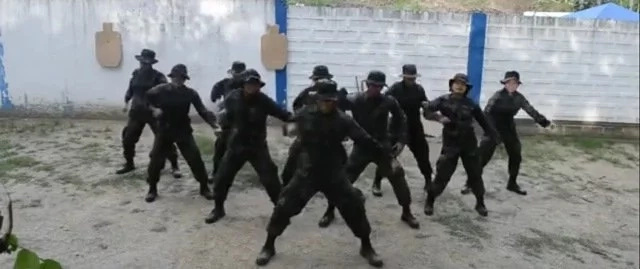 A clip featuring members of the National Capital Regional Police Office (NCRPO) has gone viral. The video featured the policemen doing their routines while dancing to the tune of famous Trumpets Challenge.
The video has been viewed 254 thousand times and has been shared across social media by netizens who were delighted with the performance they have witnessed.
The video started with what appears to be members of the NCRPO marching, it was then followed by series of steps which showcased the dancing prowess of the policemen.
READ ALSO: Drug suspect's lawyer and 15-year old companion gunned down in Tacloban
Many believe that the conduct of activities similar to what they did recently not only helps in achieving healthy and fit body but is also an effective tool of changing how the public sees the police force.
Watch the video here and spread good vibes. -Kami Media
RELATED: Duterte supporter to human rights advocates: 'I want to cry with you, but…'
Source: Kami.com.ph