- Nudist swimmer Herbert Fendt got his genitals caught by a fishing hook in a lake in Germany
- While swimming naked, Fendt thought that some weeds in the lake got him but it was a fishing hook that pierced through his penis
- The fishing association apologized to Fendt but reminded that nudists must swim at their their own risk in the lake
Expecting to spend some leisure time alone, nudist Herbert Fendt was left in agony after his penis was caught by a fisherman's hook in a lake near Augsburg, Germany.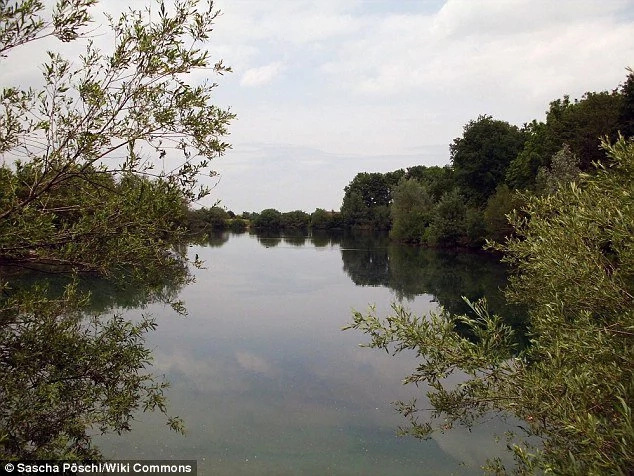 The nudist swimmer was swimming in Kaisersee which is a lake located north of Augsburg in southern Germany.
Fendt reported that he suddenly felt extreme pain in his groin and thought that he got stuck himself on some weeds under the lake. However, the naked swimmer was horrified when he looked down at his private part and saw it pierced through a fishing hook.
READ ALSO: Dozens of naked people gather together in the center of London for unbelievable reasons
"I cried out to the fisherman ashore shouting 'do not pull, do not pull'. I was terrified he was going to try to reel me in," Fendt said.
To avoid ridicule and shame, Fendt used an alias and swam to the shore while the hook was still pierced through his genitals.
Fendt cycled home with the hook still attached to his manhood then went to the hospital to have it removed.
READ ALSO: Justin Bieber's new nude snaps showing his 'thing' with rumored fling went viral!
"The doctor could understandably not suppress a small grin when he saw it," added Fendt.
The doctors advised him to not take a shower or swim for a week to let the wounds heal, however Fendt says that he will still go for another skinny dipping in the lake once everything is healed and doing fine.
Meanwhile, the fisherman who owns the hook that got Fendt's genitals apologized to him.
READ ALSO: Watch: 20,000 undressed women flash their bodies at this place is nothing but heaven on Earth
"The fisherman told me it is not an official bathing lake and he has the right to fish at the spot, which is makers by some signs. I tried to explain to him that he should take into account that many swimmers who use the lake, and that I am unaware of any official prohibition to swim here but he did not care," he said.
According to Sylvia Fischer, President of the local fishing association, the lake is the property of anglers even if it is used by nudist swimmers because of the hedges surrounding the lake.
"We fishermen can perfectly understand the situation. We have all had at times a fishing hook pierced through one of our fingers, so we can imagine the incident was quite painful," Fischer noted. – Kami Media
Source: Kami.com.ph