- Supporters of President Rodrigo Duterte on August 21 shared a poster seeking constitutional process to remove Senator Leila de Lima from the office
- Impeachment, on the other hand, can only be applied to the president, the vice president, members of the Supreme Court, members of the Constitutional Commissions and the Ombudsman
- The truce between the chief executive and the former Commission on Human Rights chief seems to be  going too far
READ ALSO: De Lima on Duterte's allegations: There's a bit truth but, mostly exaggerations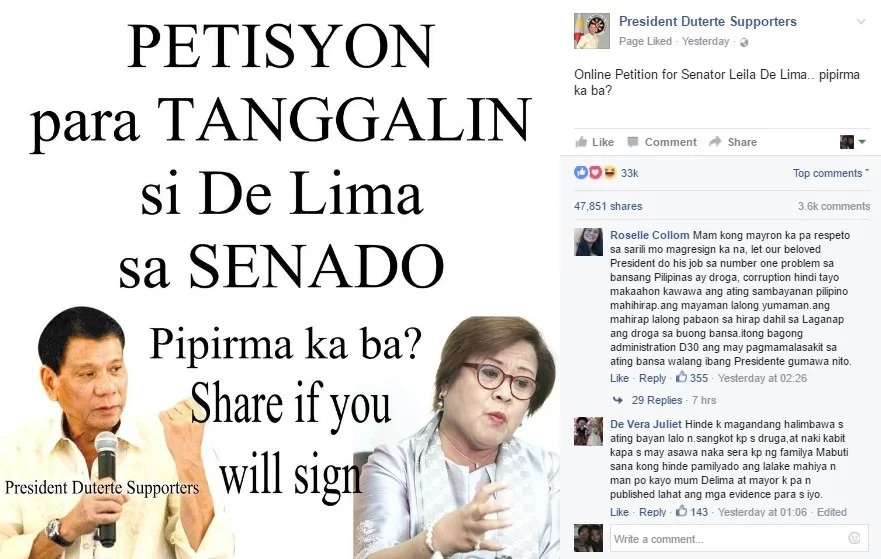 An online petition which seeks to impeach Senator Leila de Lima is circulating on social media.
This came after the long-standing word war between the senator and President Rodrigo Duterte deepened.
Duterte on August 17 dropped the name of the former Department of Justice (DOJ) secretary, calling her an "immoral woman." The iron-fisted head of the country also accused De Lima of having an affair with her driver, and that she even gave him a house. Moreover, Duterte also claimed that the former chief of Commission on Human Rights is involved in illegal drug trade.
READ ALSO: Did De Lima give this house to her driver?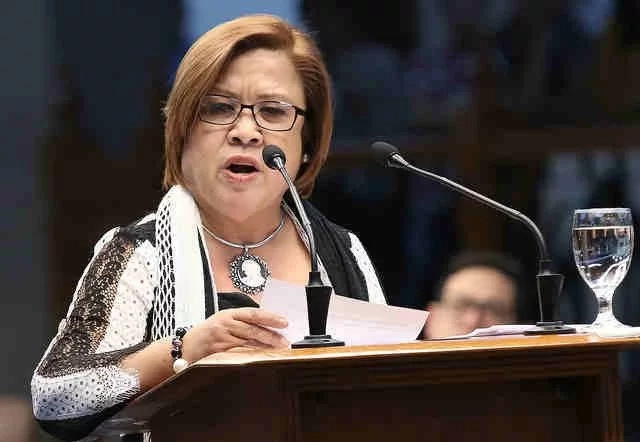 De lima, on the other hand, presides Senate probe on extrajudicial killings because of the bloody drug war happening under Duterte's administration.
The feud between the two somehow divides the Filipino people.
On August 21, President Duterte Supportes Facebook page, a page that is 101% Duterte well-wishers as it describes itself, shared a poster with De Lima and Duterte's images.
READ ALSO: Hontiveros defends De Lima; here's what she told Duterte
"Petisyon para tanggalin si De Lima sa Senado. Pipirma ka ba? (Petition to remove De Lima from the Senate office. Will you sign?" the poster read.
One netizen said De Lima deserves to be dethroned.
"I think no petition is needed! She should be evicted frm the senate and make bilibid prison her new place! Shame on her! The real drama queen!" Facebook user Jessica Soterania Parcon wrote.

READ ALSO: (FULL TEXT) De Lima to Duterte: 'Tao lamang din po ako'
On the contrary, another Facebook commenter noted that it should be Duterte who should withdraw from the office.
"Thats a bullshit idea! What is the ground in removing her? Dahil di sya sumusunod sa presidente? (Just because she doesn't follow the president's order?) Was it a valid ground? Bumabalik na ba talaga panahon ni marcos,ang martial law na kapag sumalungat ka ay may kakalagyan ka? (Are we going back to the time of Marcos, during the martial law, wherein if someone goes against the leader, prepare for the unexpected.) Wake up bayang pilipinas! (IMPEACHMENT FOR DUTERTE FOR GROSSLY VIOLATING THE CONSTITUTION!" netizen Rodney Dulangan stated.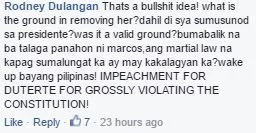 READ  ALSO: Duterte on his tirade against De Lima: I already have evidence
Based on existing laws in the Philippines, De Lima in any way cannot be removed from the office.
Only the president, the vice president, members of the Supreme Court, members of the Constitutional Commissions (Commission on Civil Service, Commission on Elections & Commission on Audit) and the Ombudsman are prone to impeachment.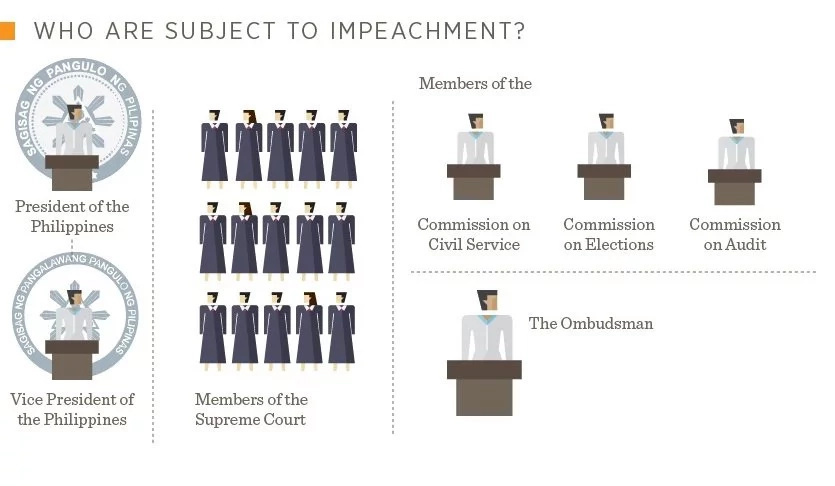 - Kami Media
RELATED: De lima on drug involvement: I'm willing to be shot in front of the President
Source: Kami.com.ph