Filipinos are well known for the unnatural love for food. Almost every Filipino eats rice, have at least three regular meals in a day, and morning and afternoon snacks. Filipinos also eat all kinds of food - from the exotic frogs and ant eggs to the more common balut and crickets.
However, even Filipinos draw the line when it comes to cannibalism. It is repulsive and old-fashioned, and even in history, there exist very few reports of cannibalism practices among sane men.
Nevertheless, the world - just like everyone - goes crazy every now and then, hence, these 5 pinoy cannibal stories:
Top 5: Amil brothers (2014)
In 2014, three brothers from Purok Nabadtog in Barangay Kamasi in Ampatuan, Maguindanao butchered their 'possessed' 56-year-old mother, Musala Amil, with a machete and ate her organs in an apparent ritualistic killing.
(Photo credit: dailymail.co.uk)
The three brothers, Dante, 35, Paroy, 21, and Ibrahim, 18, denied killing their mother, instead saying that they were trying to drive away  the evil spirits.
READ ALSO: Difficult choice to make: mother does incredible thing to save her only daughter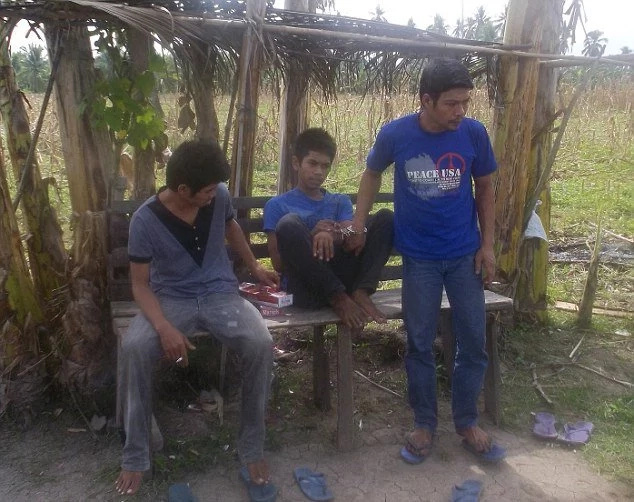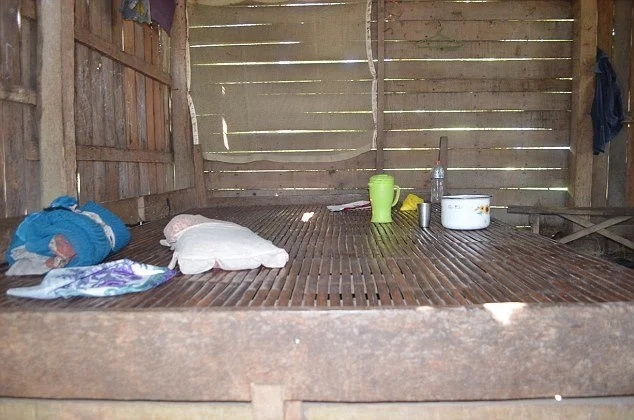 READ ALSO: 10 questions you shouldn't ask men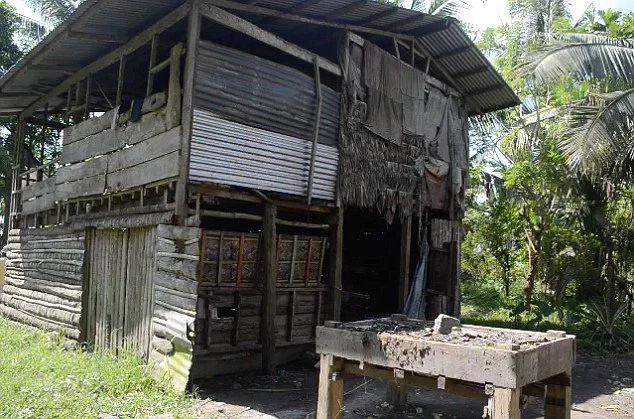 With the missing body parts and the drained state of Amil's body, the community leaders as well as the police were inclined to believe that the brothers ate some of the mother's body parts, though history of mental disorders and drug abuse were not ruled out in the killing.
Top 4: Raymundo Fonte (1900)
In the 1900s, a cannibal story featuring another Filipino, Raymundo Fonte, who was believed to have devoured a co-worker. The victim, Benito Liberato, was later found floating in the stream with missing eyes, ears, nose, and intestines, which Fonte confessed to eating later on in the trial.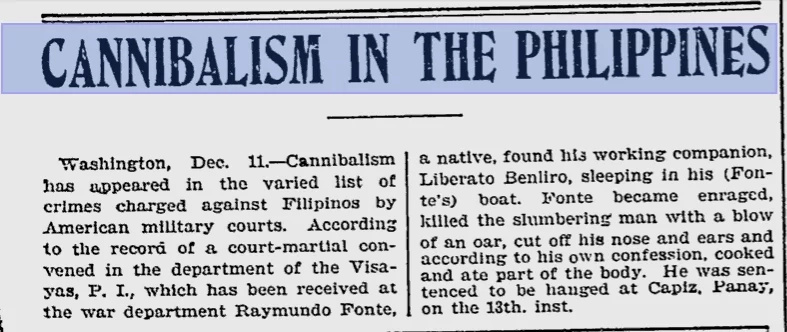 Apparently, for Fonte, co-workers make for good snacks too.
READ ALSO: VIDEO: After winning the lottery, this employee BEATS up and pees on his boss!
Top 3: Eladio Baule (2004)
In the prosperous town of Narra in Palawan, a wedding event took a turn for the worst kind of evil as the bride's father lost it when cousin Benjie Ganay accidentally touched the bride's bottom.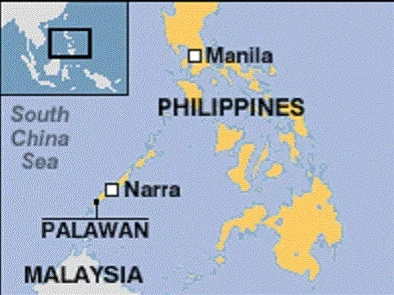 Ganay was later accosted by Baule, his son, cousin Junnie Buyot, and nephew Sabtuari Pique who eventually killed and roasted him. Buyot was later confessed to the police that they brought back some parts of Ganay and served them to the rest of the wedding guests.
"It was perhaps due to their drunkenness. They probably didn't know what they were eating," he added.
READ ALSO: Vince & Grace were set to marry each other; the reason why his bride left him is heartbreaking
Top 2: Efren Matedios (2011)
In the sleepy town of Tabuela, Cebu hails yet another cannibal, Efren Matedios. Six-year-old Lara Mae Concodes was slain and eaten by her uncle who later claimed that he was trying to prevent Concodes from becoming a 'manananggal'.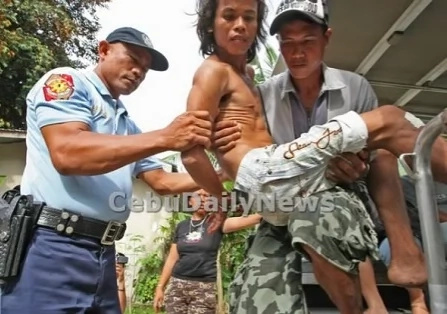 Lara's naked body was found on the floor and her internal organs were discovered in a plate and drizzled with salt. Matedios was arrested by the police officers from Tabuela as he was packing his bags and preparing to leave.
READ ALSO: This cute girl can imitate Pokémon voices!
Top 1: Norberto Manero Jr. (1985)
The cannibal story starring Norberto Manero Jr, otherwise known as Commander Bucay - one of the leaders of the paramilitary Integrated Civilian Home Defense Forces and the vigilante Christian group Ilaga - is probably the most notorious of them all.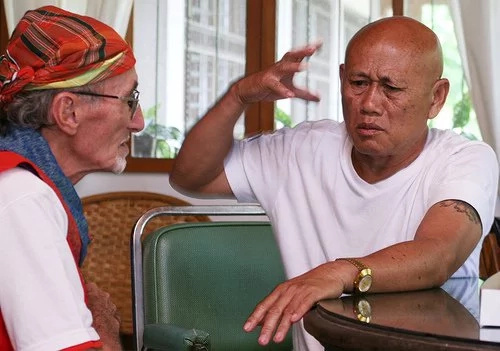 In 1985, Manero and a few companions, including brothers Edilberto and Elpidio, set out to kill communist sympathizer and Italian priest Fr. Peter Geremia. When they couldn't kill Fr. Geremia, they killed the next Italian priest they found - Fr. Tulio Favali - who received 22 shot all over his body.
Different versions of the story has circulated after Fr. Favali's death, however, one thing remained the same. All accounts said that Norberto Manero Jr. picked up bits of the dead priest's brain and mocked him by flaunting it to passers-by and eventually eating some bits. - Kami Media
RELATED: Video of a young boy singing Flashlight went viral; his angelic voice will melt your heart
Source: Kami.com.ph