Malacañang: Marcos is politicizing SAF 44 tragedy
According to the Inquirer, a Malacañang official said yesterday that vice presidential candidate Sen. Ferdinand "Bongbong" Marcos Jr. should refrain from using the families of the fallen 44 Special Action Forces (SAF) commandos for his selfish political ends.
Communications undersecretary Manolo Quezon said: "It's tragic that Senator Marcos is looking for ways to politicize this tragedy".
Marcos earlier stated that the families of the fallen SAF 44 commandos "were surprised to hear news from newspapers and television that they had already received the promised aid from the government which they say is not true at all". Marcos said this shortly after he held a close-door meeting with some of the families of the SAF commandos last Friday.
"More than the benefits and financial assistance, what the SAF families want is justice, and those accountable to be punished," he added.
Quezon, however, responded by saying: "We stand by the assistance and the reports of assistance that have been extended. We believe that the majority, if not all the families, would know what the government has done for them and it has been done sincerely and with full good faith and with the highest degree of concern for their needs."
Malacañang announced earlier this year that at least P188 million in assistance have been provided by the government to the relatives of the 44 Special Action Force (SAF) commandos. According to Communications Secretary Herminion Coloma Jr. the assistance was given in three forms: P151,283,000 in national government assistance, total monthly pension of P10,180,000 from April 2015 to January 2016 and P26.875-million in donations.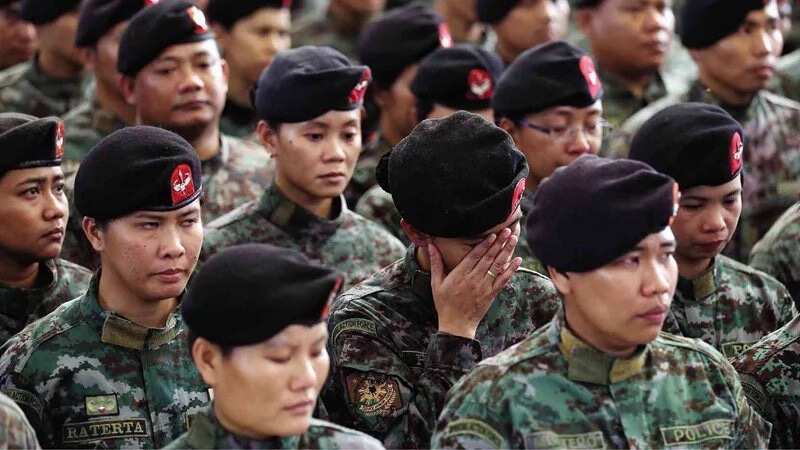 The SAF 44 tragedy was an incident that occurred during a police operation, codenamed Oplan Exodus, which took place on Sunday, January 25, 2015, at Tukanalipao, Mamasapano, Maguindanao, by Special Action Force (SAF) of the Philippine National Police (PNP) against the Bangsamoro Islamic Freedom Fighters (BIFF) and the Moro Islamic Liberation Front (MILF). The operation was intended to capture or kill wanted Malaysian terrorist and bomb-maker Zulkifli Abdhir and other Malaysian terrorists and/or high-ranking members of the BIFF. The bloody encounter left 44 SAF, 18 MILF, and 5 BIFF dead.
Source: KAMI.com.gh