- A video of a young boy singing Jessie J's flashlight has gone viral
- The video features the young kid singing in the middle of the street while his playmates enjoying his performance
- The video has gone viral with many netizens expressing their admiration of the kid's talent in singing
While many big stars started small, there are those inspiring rags to riches stories of people who started from nothing.
The presence of social media and how fast online contents can spread in a snap of a finger paved the way to stories of people which would have otherwise been ignored by traditional media and big network companies.
True to its nature, social media has become a platform for people to showcase their talents. No need for expensive audio devices and gigantic studio light, all you need is a working smartphone and an internet connection and there, you can be an instant star.
READ ALSO: Pinoy Pride! Filipino hunk gets "Man of the Year" title in pageant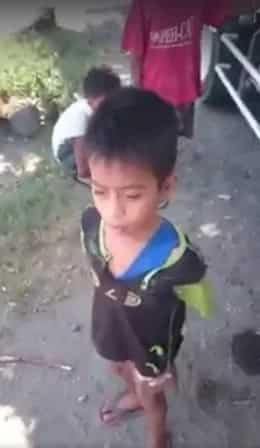 There are famous stars now who actually started through social media platforms. The likes of Aura who now stars in ABS-CBN's Ang Probinsyano; The Voice Kids semifinalists Alvin and Anthonette of Team Sharon; Kim Domingo and many others.
They all started as netizens who used social media to their advantage and now enjoy celebrity status.
A video of a young boy singing Jessie J's hit Flashlight has gone viral. The video features the kid singing his heart while his playmates enjoying his performance in the background.
READ ALSO: Jason made Melai cry again on 'Magandang Buhay.' He did it again.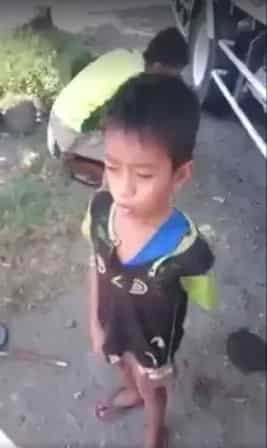 The video now has 64 thousand views and has been shared across social media platforms of netizens who were amazed by the kid's talent in singing.
His angelic voice has been praised by people who watched the video.
Facebook user Victor Carolino said that the kids' talent in singing is a testament to Filipinos' skills in singing. Nina Lovete said that the kid has a future in singing and will eventually be able to help his family in the future.
Watch the video here. -Kami Media
RELATED: What famous healing priest Fr. Suarez has to say about Duterte; find out here