- Healing priest Fr. Fernando Suarez asked his followers to pray for President Rodrigo Duterte and his administration
- According to Fr. Suarez, it's our duty to not only rally behind the President but also to pray for him
- The priest is known for his healing abilities 
President Rodrigo Duterte is probably the most popular Filipino today. With 16 million Filipinos voting for him during the last elections and a record-high approval ratings, he is definitely loved by many.
The president however is not immune to public criticisms and issues. For the past few days, the President made headlines because of his threat of leaving the United Nations (UN).
This is also on top of the issue on the rising number of extra-judicial killings attributed by critics to his administration's war on drugs. Because of that, people from the religious sector have already expressed their concern.
READ ALSO: VIDEO: De Lima's witnesses link POLICE to illegal DRUGS and summary killings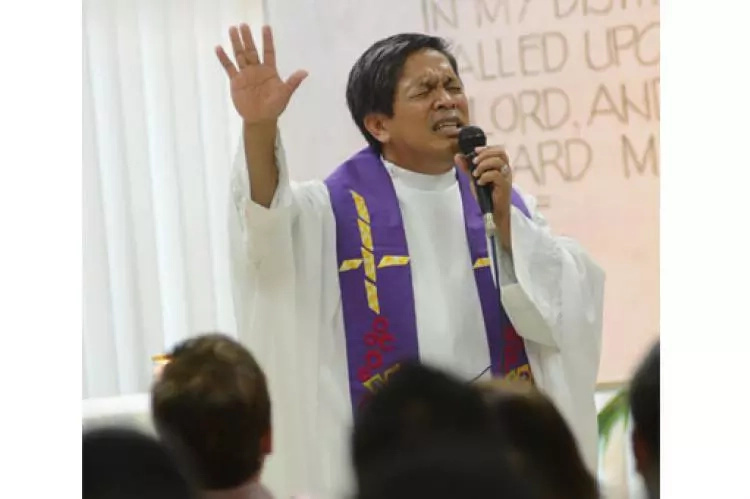 While some priests and religious leaders denounced Duterte's unconventional leadership style, there are those who give their full support of him to an extent of asking their followers to pray for the President.
Father Fernando Suarez, famous for his healing abilities, is one of those who back up the President with prayers and best wishes.
In one of his masses in a church in Cebu, Fr. Suarez narrated how President Duterte asked his help to pray over the former mayor's treasurer who was paralyzed back then.
READ ALSO: Duterte's order confuses Palace officials
According to Fr. Suarez, President Duterte promised to be the Lord's servant should he be able to heal his treasurer, who back then needed to sign papers for government transactions.
According to the healing priest, the treasurer eventually recovered. In the same video, the priest asked his followers to pray for the President.
He said that it's our duty to not only support him but also to pray for the success of his administration. Watch the video here: -Kami Media
RELATED: The battle goes on: DoJ SECURES witnesses against De Lima with DRIVER as star witness
Source: Kami.com.ph