- On an early morning press briefing, President Rodrigo Duterte lashed out the United Nations (UN) and threatened to leave the organization due to its criticism of his anti-drugs campaign
- Foreign Secretary Perfecto Yasay Jr. assured the public that Duterte's threat was not true, and was only said out of exasperation 
- The president is 'disappointed' with the UN rapporteurs who called out the increasing number of deaths in his war against drugs
The president is only human, and he gets frustrated on things that he gets pointed out on constantly, according to Foreign Secretary Perfecto Yasay Jr.
Yasay said that President Rodrigo Duterte's threat on planning to withdraw from the United Nations, which he declared during his early morning press briefing in Davao City last Sunday, was false.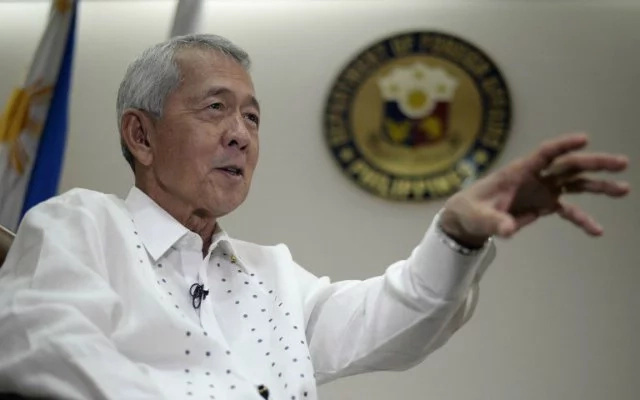 The Philippines has been a founding member of the intergovernmental organization since it was formed a year after the Second World War, joining other 49 nations.
READ ALSO: Malacañang denies inviting UN to investigate extrajudicial killings, claims Abella's statements were unofficial
Duterte's heated statement was more due to the exasperation he felt from rapporteurs who continued to blame him for the summary killings allegedly led by his administration. It must also be understood what he must have felt - aside from exasperation - which led him to make such a bold statement.
"When you are tired, disappointed and frustrated and angry under these circumstances, we must give a leeway on the part of the President for this kind of reaction," Yasay stated on Monday during a press briefing.
Not only did the president plan to leave the 'inutile' organization, he also stated it has 'done nothing' for the country and called it a 'stupid body'.
READ ALSO: Netizens slammed President Duterte for threatening to leave UN; here's why
Despite Duterte's scathing remarks, the Foreign Affairs secretary affirmed that the country does not really intend to leave the UN.
"He (the President) expressed disappointment over the actions of these rapporteurs and then just simply said the comment that he made as a reaction to it."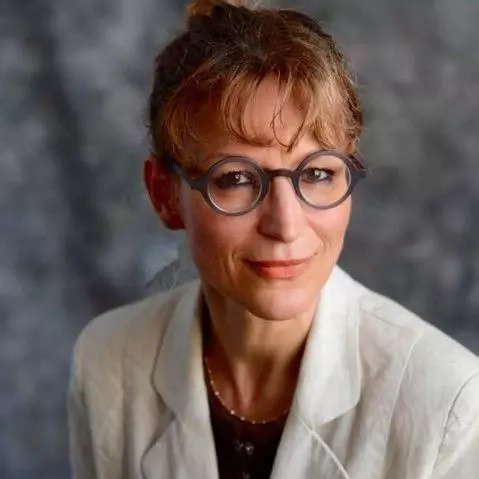 On Friday, UN special rapporteurs Agnes Callamard and Dainius Puras - on summary executions and on the right to health, respectively - called out Duterte on the increasing number of people killed in his war against drugs. According to recent reports, a total of 650 people were killed in the last six weeks.
READ ALSO: VIDEO: Bato faces the Senate again; WHO is to blame for the extrajudicial KILLINGS?
Yasay, in response to the rapporteurs' statement, stated that the two should have followed the organization's protocols to make an official request to look into the supposed summary killings before criticizing the administration.
"The special rapporteurs are allegedly quoting from media reports that are making assumptions that these are true and accurate," he added.
Yasay also took note of how the UN continues to meddle in the country's affairs, saying that they should not begrudge the Philippines from their rights.
READ ALSO: Duterte threatens UN observer: I'll whack him in the head!
"We do not begrudge their right to do their job, and so they must also not begrudge our country's right and our people's right to govern ourselves and to solve the urgent problems at hand."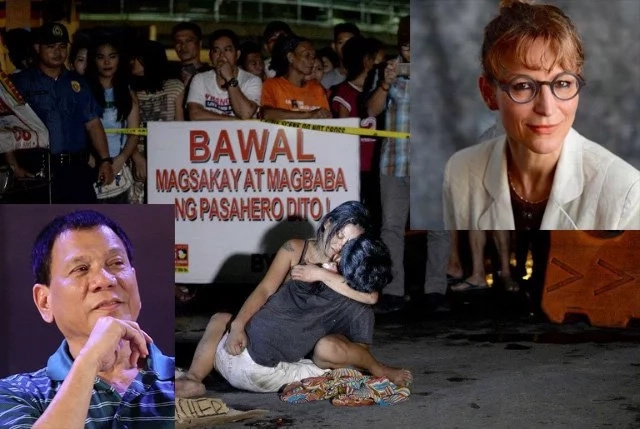 (Photo credit: rappler.com)
Even if he continues to get criticism on his campaign against drugs, Duterte will also continue to assert that he has respect for human rights and is against the illegal killing of these drug suspects.-Kami Media
READ ALSO: 'Invitation to investigate accepted' – UN expert after Panelo dared UN to come
Source: Kami.com.ph