-  Pandas have become endangered species due to their low population caused by difficult breeding
- Since China has aimed to breed them in captivity and make them relearn the ways on how to live in the wild as well, there has been an increase of wild pandas in northwest China
-  Ami Vitale, who photographed these elusive creatures for National Geographic, shared what went on her three-year assignment 
If there is one thing to be happy about in worldwide affairs, it is the increasing number of pandas in their natural habitat.
It has been known that these lovable creatures have become more domesticated as they got more exposed to human communities like in zoos or animal parks.
This can be one of the factors why they have been considered as an endangered species, since breeding them does not come easy compared to their other bear brethren.
READ ALSO: Hottest days ever: People frying eggs on Kuwait roads, Chinese Panda plays with giant ice block in zoo
It is hard to get two pandas to mate and if they do, the female does not immediately get pregnant. If the female panda does get pregnant, there is also a slim chance of her cubs to live through since the mother chooses one or two from her babies and lets the other to die.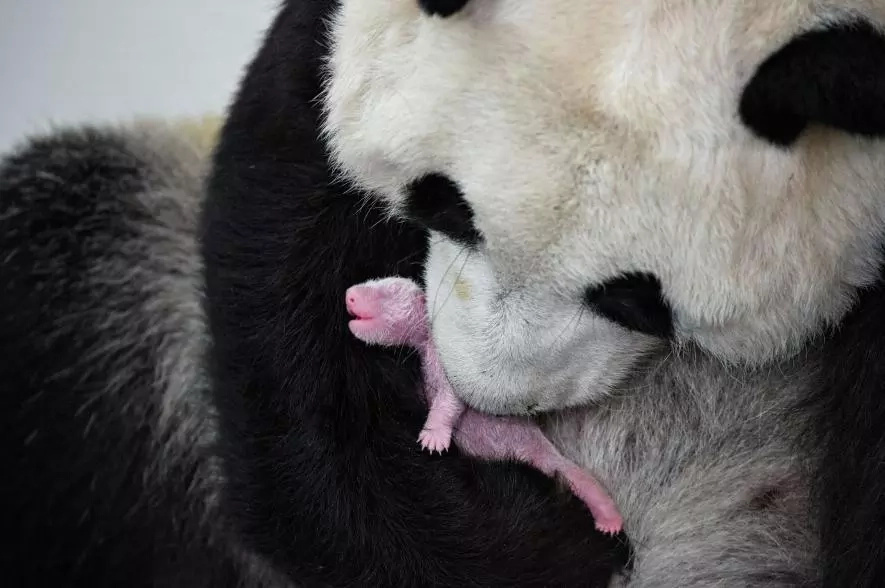 (photo credit: nationalgeographic.com)
However, China's efforts on making these bears grow in captivity are showing tremendous results, as they have multiplied to over a hundred in Baishuijiang National Nature Reserve in Gansu, a northwestern province in the country.
The area's natural reserve reportedly has the largest number of wild pandas in China.
READ ALSO: VIDEO: This cute French Bulldog protected its owners by FIGHTING these two BEARS!
According to Amy Vitale, a photographer for National Geographic who spent three years covering this phenomenal event,  pandas are naturally elusive creatures.
They have been around for over eight million years but mankind had only discovered their existence a hundred years ago. Their elusiveness has got them omitted out of ancient Chinese art and even to a point that Vitale compared them to Bigfoot, a mythological ape-like creature living in forests.
The photographer also shared that the first picture of a live panda was in 1936, which is not as long as we thought.
READ ALSO: The condition they found this dog in will make you cry!
Because of this inherent trait of theirs, it became difficult for her to capture them in the wild. However, her photo of 16-year-old panda bear Ye Ye, whose name represents China and Japan's friendship, was something that she did not expect.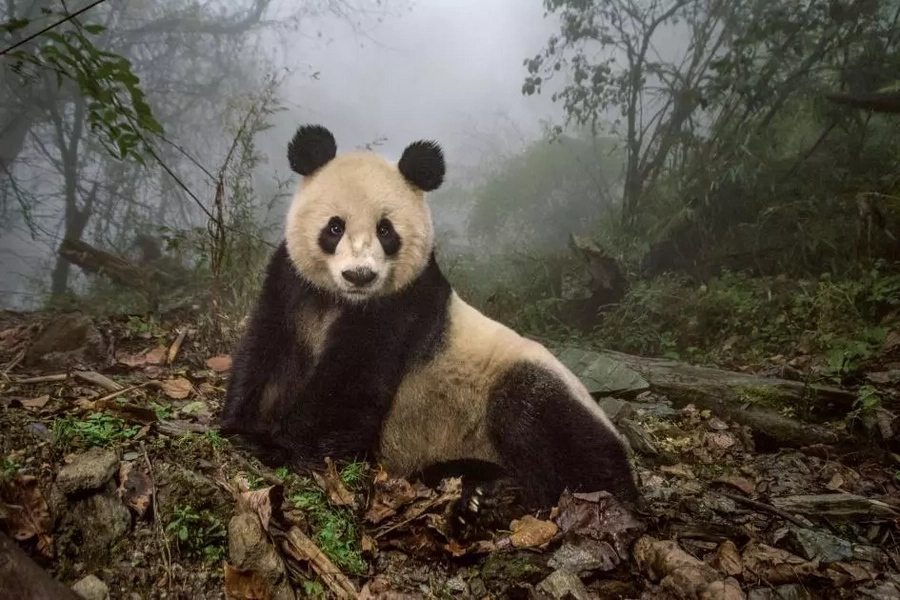 (photo credit: nationalgeographic.com)
The bear posed briefly in front of the camera before disappearing into the reserve's wilderness.
Vitale's journey had her donning the reserve's panda suit which is scented in urine because pandas go more by smell than by sight. She also had a chance to know more about how Zhang Hemin, the director of China Conversation and Research Center for the Giant Panda, runs his program which has three bases so far: Bifengxia, Dujiangyan and Wolong.
READ ALSO: LOOK: Cute PUPPY hugs his friend tight after they were abandoned by their owners!
Hemin, also fondly called as 'Papa Panda', created the program not only to breed the endangered species in captivity but to make them return to their natural habitat as well.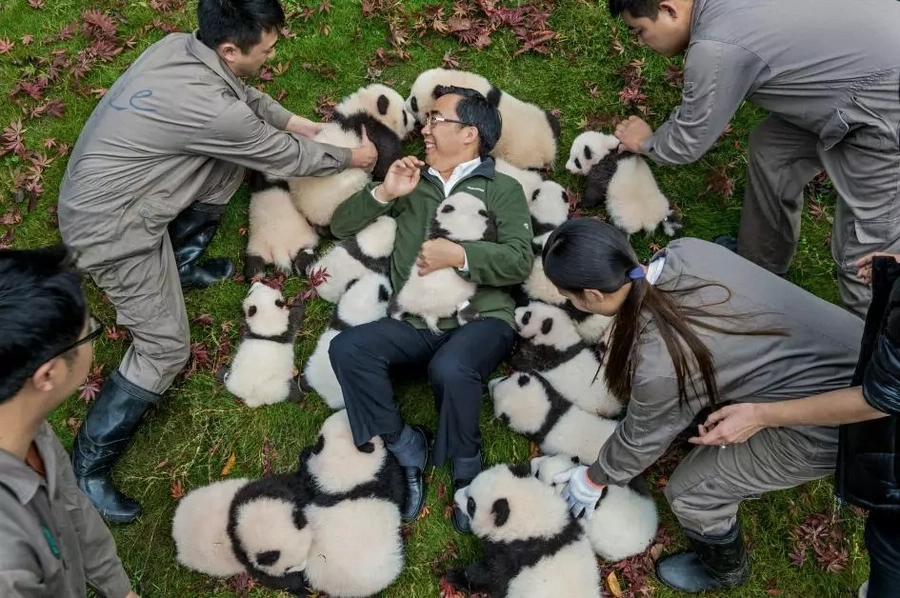 (photo credit: nationalgeographic.com)
He also thought that wearing the panda costumes will make it easier for these creatures not to associate themselves too much from their human nannies.
Since pandas have forgotten to live in the wild, the program aims to solve that by training them to do so. They are given tests, like how to find the best bamboo that they can eat or run away from predators. The program continuously checks on the progress of these pandas, especially young ones, if they are becoming fitter to return to the wild again.
READ ALSO: Watch this cute video of a cat walking a pig! Or is it a pig walking a cat?
In one test, workers put out a stuffed leopard toy and play its famous growl. If the panda comes near and sniffs the toy, it has failed the test. If it runs away into a tree, it would be rewarded to live in a bigger enclosure which is the wilderness. Hemin has associated their award with 'graduating from Harvard' until they become capable of living on their own in their natural habitat.
Despite the negativity surrounding China's ecological pursuits, the two decades' worth of research on how to breed these animals has dramatically lifted their image up globally.
The latest issue of National Geographic covers more on Vitale's assignment, along with breathtaking pictures of these adorable creatures taken both outdoors and indoors.
READ ALSO:  WATCH: This deaf dog comforts abused children inside courtroom
What can you say about pandas getting back to where they truly belong? Do you think that is the way it should be or do you think that humans should not interfere on how they are supposed to live?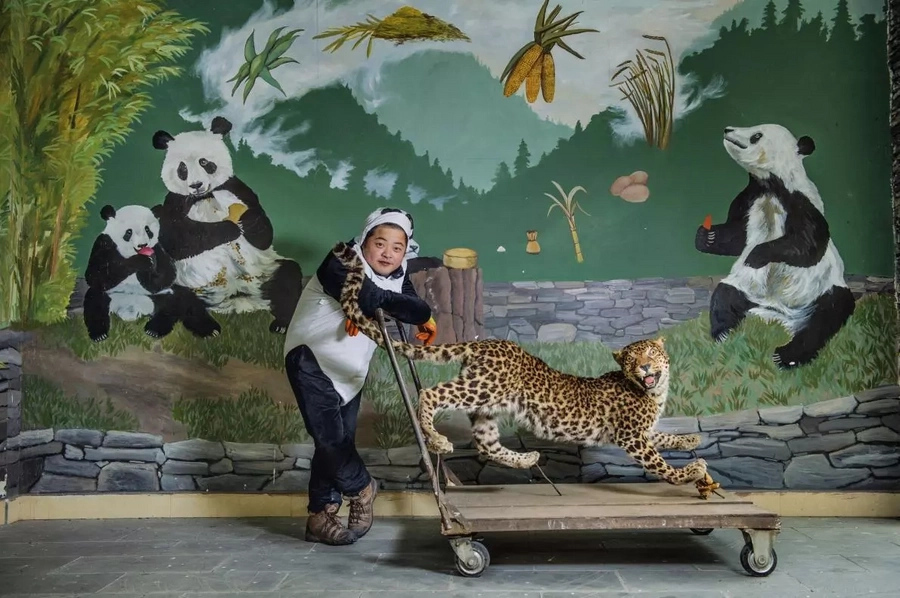 (photo credit: nationalgeographic.com)
Share in the comments what you think as always!-Kami Media
READ ALSO: These Rescued Pets Came to Be the Cutest Friends!
Source: Kami.com.ph