- The older brother of the iconic Syrian boy, Ali Daqneesh, died last Saturday due to the injuries he suffered before being rescued from the collapsing wall
- The activist force, Aleppo Media Center relayed the unfortunate news while narrating Ali Daqneesh's struggle to live
- Footages and photos of the 5-year old Omran Daqneesh shocked the whole world when he didn't shed any tear while covered in dust and blood because of the trauma from the airstrike in his city
Just last week, the images of the traumatized boy in Syria rounded up the internet and broke everyone's hearts. As gut wrenching as his condition was, Omran Daqneesh is facing another devastating blow when his older brother died last Saturday, August 20.
The 10-year old Ali Daqneesh lost his fight against the injuries he received following the bombing of his house in Aleppo City which was located in North Syria. The Aleppo Media Center, an activist force, confirmed his death due to chest wounds, internal injuries, and broken ribs.
READ ALSO: VIDEO: This child's bloodstained face depicts the HORRORS of WAR in Syria
A footage of his 5-year old brother woke up citizens around the world of the worsening fight in Syria. While covered in the dust of his former home, Omran was staring blankly at the people – appearing to be in a state of shock – trying to capture photos of him and did not shed any tears when he was brought to the nearest ambulance.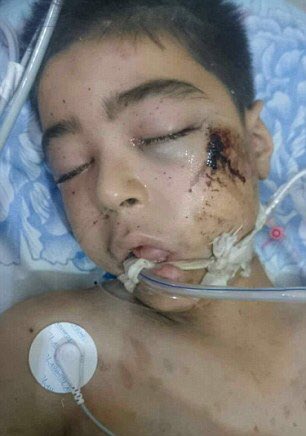 Right after the airstrike, United Nations called for a 48-hour relief break from the two parties to spare the innocent lives being taken in the middle of their conflict.
The Aleppo Media center released a video of a man who identified himself as Abu Rasoul, opening up about how Ali's heart stopped three times before his death. They performed surgeries on his stomach, liver, and kidney before he finally gave up after being wounded by a collapsing wall. His family was one of the many others who were rescued from the rubbles of their home.
READ ALSO: The mother of four children had been grinding in kebab store until this Syrian refuge came in...
Unfortunately, what happened wasn't a rare occurrence since the conflict in Syria broke out – killing nearly 290,000 people to date in the process.
Last year, a photo of a Turkish officer and a young boy in the shores of Syria also went viral. The boy was one of the 12 Syrians who drowned in their attempts to migrate in the Greek Island of Kos. In their hopes of escaping the civil war, two boats carrying 23 people sank in the Akyarlar area of the Bodrum peninsula.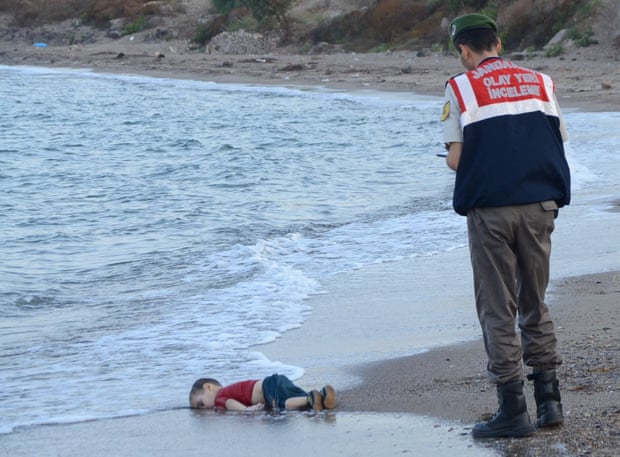 Since last year of September, the Russian forces has been helping the regime bombard the districts in the east while those on the west were being rocketed by the rebel groups.
READ ALSO: Syrian children post Pokemon pictures; their reason will melt your heart
The conflict in Syria started when the President of Syria, Bashar al-Assad declined to resign after the violence between the government and the rebels. He refused to give sympathy to 15 school children who were arrested and tortured after writing an anti-government graffiti.
Source: Kami.com.ph