– Mother of three children has to consider whether to have a live-saving cancer operation to stay at work to pay the bills
– Each day she defers the surgery she puts her life at huge risk
– See what she decided to do in the heart touching story below
Teresa Vaughan Hannaway lives with her husband Stuart, an HGV driver, and two children – Neeve, 13, and Caleb, 9. She also has a 19-year-old daughter Maddy.
She found a lump at the front of her neck at the end of last year, and after several tests doctors diagnosed it as medullary thyroid cancer – a rare type which makes up around 3% of all thyroid cancer cases.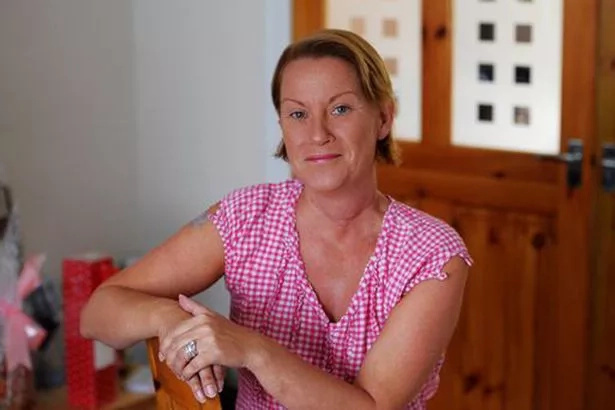 READ ALSO: Pregnant woman gets ultrasound next to her terminally ill mom
"It gives birth to other cancer and does not respond to chemotherapy or radiotherapy, it has to be surgically removed," said Teresa.
Now she faces the situation where she has to decide – defer the surgery, putting her life at huge risk, or stay at work in order to be able to pay all the bills.
That what she wrote on her Facebook page:
"The best thing about the NHS is having the best treatment available with no financial complications. Unfortunately, the start of my treatment was six months ago and our lovely NHS (who is my employer) only gives me full pay till now.
READ ALSO: Parents throw the most awesome birthday party for terminally ill daughter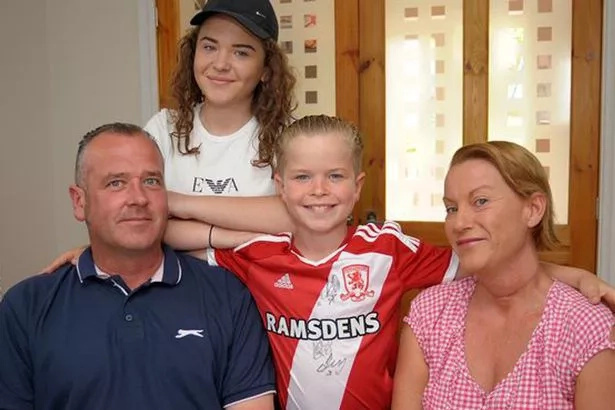 "I am booked in for further surgery (yes it's spread) at the end of the month. The best treatment is to crack my chest and remove it all.
"This will have a recovery time of eight to 12 weeks leaving me basically broke. My only option is to have the lesser effective treatment with a quicker recovery time and hope it doesn't spread further, when I can afford more sick time next year to get it done properly"
After reading her touching post her friend Laura Kerridge started a fundraising page so family, friends and kindhearted strangers could come together to help the cancer-stricken mum.
The goal is set at £3,000, and they have already funded more than 2,000 by now. So now Teresa has a chance for a recovery.
READ ALSO: Filipina girl with aging disease dies at the age of 19
Source: Kami.com.ph