- A video of a policeman singing his version of Charlie Puth's One Call Away has gone viral
- The video features Robert Basan Abella Jr. singing his Filipino version of Puth's hit but replacing the lyrics to tell his story as a policeman and his dedication in fulfilling his duties and responsibilities
- Many people believe that the video is timely especially in the attempt to change the image of the policemen in line with the growing number of cases involving some officials from the police force
Music is probably the most powerful way of expressing what we feel about certain things. May it be a heartbreak; an expression of happiness and love or even sorrow and defeat.
Through music we could relate and feel the emotion that every word wants us to feel. This is regardless of the languague used and the identity of the person behind the masterpiece which other platforms cannot offer.
Music is also our way of communicating things which would have otherwise been ignored. The idea of melodies and notes mixed with powerful words is something that would most likely get the attention of anybody.
READ ALSO: VIDEO: Bato faces the Senate again; WHO is to blame for the extrajudicial KILLINGS?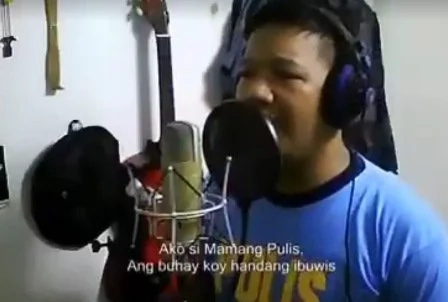 This policeman is living up to what music should be about. His version of hit song One Call Away has gone viral. The song was originally popularized by singer-song writer Charlie Puth who performed in Manila recently.
Robert Basan Abella Jr.'s version of Puth's hit talks about his duties and responsibilities as a policeman. The video has since been viewed multiple times and has been shared across social media.
As of this writing the video has more than 120,000 views and 5,500 shares with many netizens praising Abella's talents.
READ ALSO: VIDEO: Duterte threatens to leave the UN, defends war against DRUGS!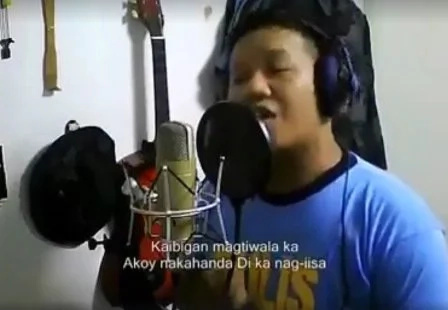 Many people believe that the video is timely because of the number of cases involving policemen. Many argue that Abella's piece will somehow change the image of policemen and changing it to someone you can rely on instead of someone who symbolizes authority, death and fear.
Meanwhile, here are some of the reactions of netizens upon watching the video:



READ ALSO: Duterte vs De Lima WAR: 10 important things you NEED to know



True enough, by simple things we do we can change how people think about ourselves. More than that, music is not only used for entertaining people but it surely is an effective tool for public participation in issues that matter. -Kami Media
RELATED: Duterte challenges De Lima: 'Change me if I'm LYING'
Source: Kami.com.ph