- Another group of individuals filed petition on Monday to stop the decision of President Rodrigo Duterte to bury Ferdinand Marcos Sr. at the Libingan ng mga Bayani
- To sum it up, there are now five petitions before the Higher Court days ahead of the oral arguments
- The Supreme Court is set to hear oral arguments concerning the burial of the late dictator on Wednesday, August 24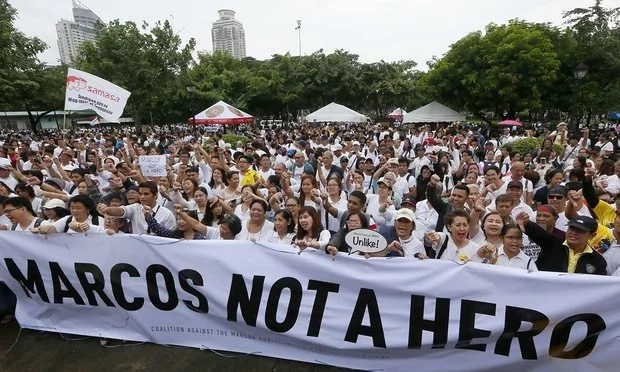 READ ALSO: 3rd petition filed vs Marcos burial
Days before the oral arguments set by the Supreme Court, a group of youth has urged the SC to stop the burial of the late dictator Ferdinand Marcos Sr.
Twenty-one more individuals including civic leaders, government officials, and artists along with former Senator Heherson Alvarez have filed petition on Monday. The group requested to have their case included in the oral arguments that are set on Wednesday.
There are now 5 petitions filed before the SC appealing to reverse the decision of President Rodrigo Duterte to bury Marcos at the Libingan ng mga Bayani (Heroes' Cemetery).
READ ALSO: Is this a proof that Ferdinand Marcos is a HERO?
On August 22, Samahan ng Progresibong Kabataan which members are mostly University of the Philippines (UP) students, petitioned for certiorari before the High Court.
According to them, Defense Secretary Delfin Lorenzana violated Republic Act 289. Lorenzana abused his power in arranging the hero's burial in September. The law says only Board of National Pantheon is permitted to consent an individual's interment at the Libingan.
The fourth petition argues that the late president does not deserve a hero's burial as he was expelled from the position by People Power Revolution in 1986. Moreover, recognizing him as a hero is against the Human Rights Victims Reparations Act.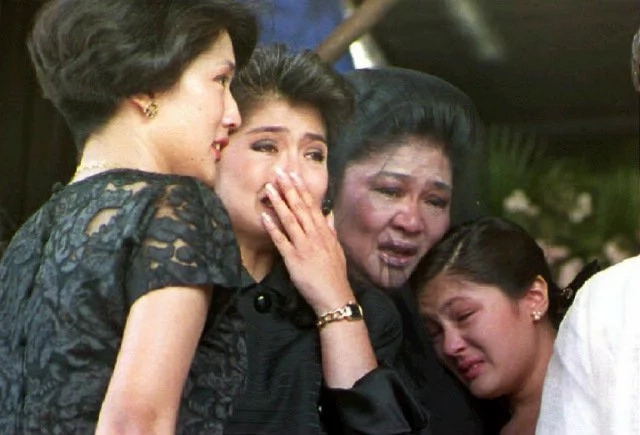 READ ALSO: Ex-VP Binay on Marcos burial issue: It's Aquino's fault
One of the members, Zaira Baniaga said that burying Marcos at the Libingan is unacceptable.
"We cannot with a clear conscience accept that Marcos the tyrant lies beside the nation's genuine freedom fighters. Malacañang cannot insist its will when laws have been enacted recognizing the human rights violations during the Marcos regime. The government must be consistent," she noted.
The evaluation made by the National Historical Commission of the Philippines (NHCP) refuting that Marcos was a war veteran was also cited by the second group of petitioners on Monday.
READ ALSO: Should the late Marcos be buried at the Libingan ng mga Bayani?
Alvarez said their petition is of global importance.
"Our petition is not only of local significance but macro – global. The atrocities during Marcos' time is like Hitler in scale. Would Hitler be a hero in Germany? Would Mussolini, who was killed by the guerilla in Italy be a hero?" he contended. - Kami Media
RELATED: Netizen asks Duterte to declare martial law; this is what she got
Source: Kami.com.ph