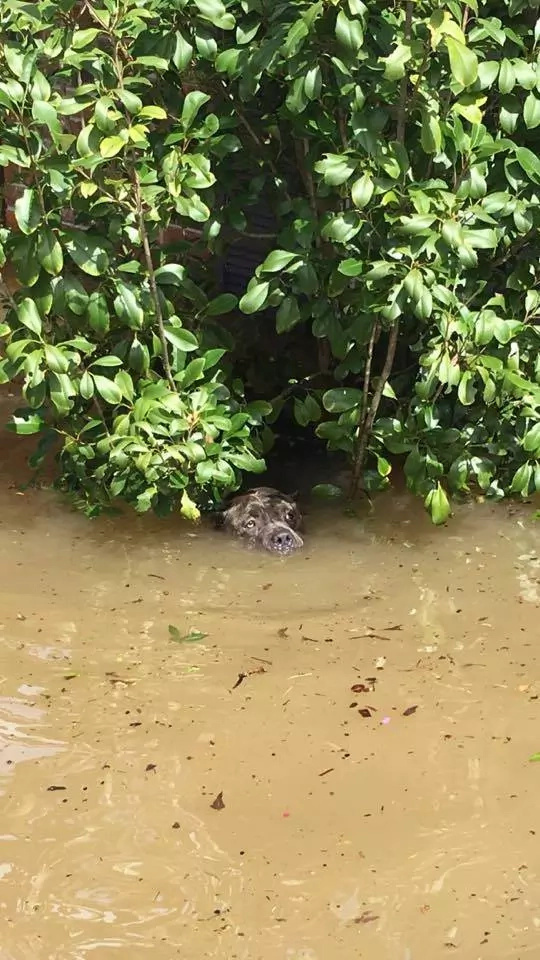 - Baton Rouge, Lousiana, was struck with flash floods, the water levels rising more than two meters in just two hours 
-  Josh Pettit captured this following image of a dog about to drown in flood waters
- The dog was saved and given to a vet for treatment
Baton Rouge in Lousiana was recently faced with flash floods and the water levels rose by about 2.5 metres in some places in just 2 hours.
The photo was taken by local man Josh Pettit.
READ ALSO: VIDEO: Big dog 'eats' a little kitten
This is what the man wrote on his Facebook post: "Out the corner of my eyes I seen a bush shaking! This is all I saw! Eyes and nose barely above water She could barely tread water anymore she was so worn out and had the saddest eyes I ever seen so scared for her life! We saved her and she came laid her head on my lap and cried and moaned like a big baby! She was thanking me. I thank God for letting me notice her. We then rescued a vet and his animals and she went with them to dry land."
READ ALSO:Kenyan runner chose to lose gold, but show kindness isntead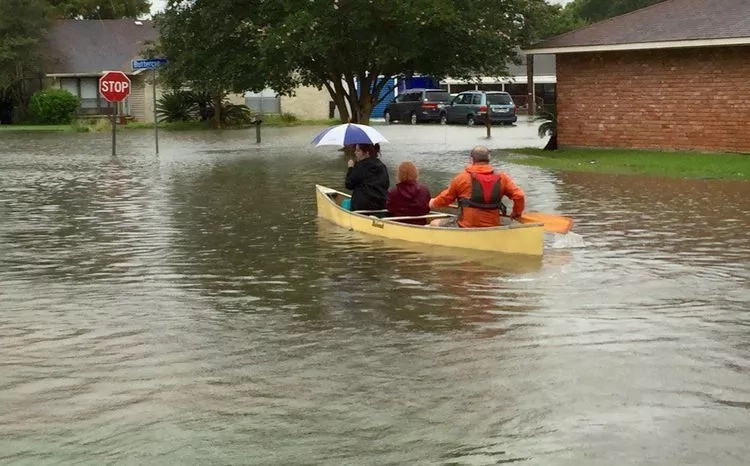 READ ALSO: Olympian's face after he was disqualified will break your heart
Later they were able to rescue a veterinarian and his animals. The vet took the rescued dog to be treated. 30 000 people and about 1000 pets have been rescued from the floods. Sadly, the floods took the life of 11 people.
Source: Kami.com.ph