- A video featuring a singing 'disabled man' has gone viral
- The video features the man sitting on his improvised device singing Marco Sison's OPM hit, Always
- The video has been shared by netizens who were inspired of what the man did despite his condition
While it's true that not everyone is created equally, there are some who wish to at least be born complete. Free of in-born conditions and diseases which will, to an extent make one's life experience to be difficult.
Our ability to be able to live life to its fullest extent is dependent on how we explore things in our day to day living. However, there are those who simply can't enjoy what life has to offer because of certain circumstances.
This video featuring a singing 'disabled man' has gone viral.
READ ALSO: VIDEO: Huge DOG 'eats' little kitten; the reason will SURPRISE you!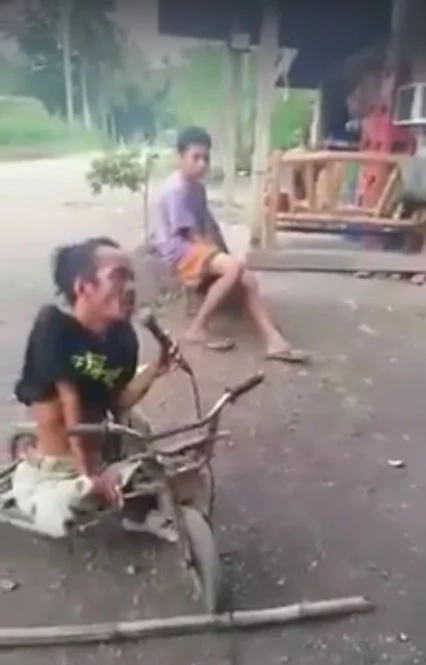 In the video, the man appears to be sitting on an improvised device, while singing to the tune of Marco Sison's hit Always. The device resembles that of a wooden tricycle which is designed to aid the man in walking.
His condition, which appears to be the cause of him being unable to walk, did not stop him from showing off his talent in singing which was also the reason why netizens were inspired upon watching the video.
Meanwhile, here are the reactions of netizens who were able to watch the video:



READ ALSO: VIDEO: Dying old man sings 'You Are My Sunshine' with wife of 66 years; their DUET will make you CRY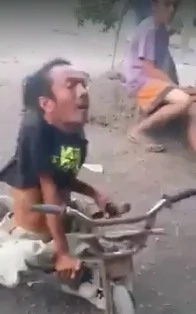 As of this writing, the video has been viewed 36 thousand times and has been shared across social media by inspired netizens.


True enough, we may not have everything, or in this man's case, he was not given the ability to explore the world using his bare feet, but his talent and the ability to be able to sing his heart out despite the circumstances is something which we could all learn from.
Watch the video here. -Kami Media
RELATED: VIDEO: Crazy GIANT RAT attacks 4 cats in an alley! The fight result will SHOCK you

Source: Kami.com.ph