- DOT Secretary Arthur Tugade willing to resign after Duterte fired all gov't appointees
- Starting Monday, all appointees of the previous administration will be removed from their posts due to the persistent corruption in some agencies
- Presidential Communications Secretary cleared that only appointees will be affected, while career employees will remain in their posts
DOT Secretary Arthur Tugade said that he will comply to the president's order once a formal directive has been issued.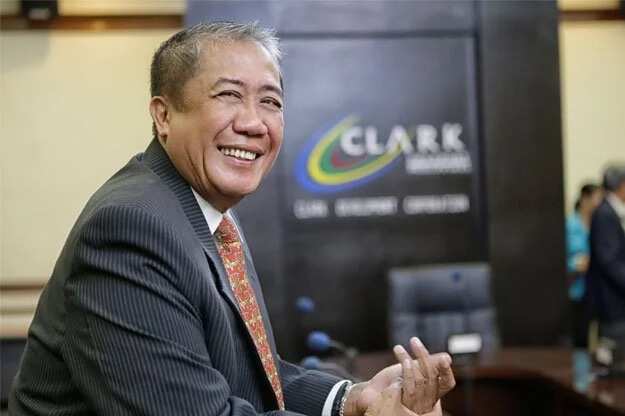 READ ALSO: Duterte declares gov't posts vacant
Following President Rodrigo Roa Duterte announcement on Sunday in a press conference in Davao City that he is removing all appointees due to information he has received that there is still corruption and in a number of agencies, Sec. Tugade said that he is willing to follow the president's orders.
The president specifically mentioned the Land Transportation Franchising and Regulatory Board (LTFRB) and the Land Transportation Office (LTO) as the two agencies where unscrupulous dealings still took place. These two agencies are under Sec. Tugade's office.
"Those who are appointed to the LTO, except the career (officials), consider your positions vacant as of this hour," the president said.
READ ALSO: Duterte to resurrect Napoles' pork barrel scam
Upon assuming office in June 30, the newly-elected president instructed all presidential appointees to hold on to their jobs until he assigned someone new. However, he received information of irregularities still happening in some government offices prompting him to make such statement.
"Until now, in my provincial visits, I still hear that corruption is being committed," he said.
"My mouth is, as they say, lousy. If you are there because of a presidential appointment, I will declare all your positions, all throughout the country, vacant," he quickly added.
READ ALSO: Duterte threatens UN observer: I'll whack him in the head!
The revamp is in line with the president's promise to eradicate red tape and deliver a "clean government". The president even added that he does not care if a clerk runs an affected agency in the meantime.
Meanwhile, Presidential Communications Secretary Martin Andanar said that the delivery of basic services will not be affected even if the heads are vacant.
Andanar also clarified that only presidential appointees of the previous will be removed, while career employees would not be covered.
Source: Kami.com.ph