- Taekwondo player Kirstie Elaine Alora's lost in the +67kg division signified the end of the Philippine team's run in the Rio Olympics in Brazil
- She failed to clinch an Olympic medal after her consecutive losses against Mexican Olympian, Maria Espinoza and Moroccan athlete, Wiam Dislam
- Only Hidilyn Diaz, out of the country's 13 representatives, was able to bring home an Olympic medal for the country
After 1 silver medal in Weightlifting, the Philippines has ended its run in the 2016 Olympics at Rio de Janeiro, Brazil.
The country's last hope for an Olympic medal, Kirstie Elaine Alora, bowed out of the women's +67kg division in the Taekwondo competition held at Carioca Arena on the evening of Saturday, August 20.
Her first loss was from the Mexican Olympian Maria Espinoza, who was a gold medalist in the 2008 Beijing Olympics and a bronze medalist during the last one in London. Alora trailed behind Espinoza in the 4-1 match.
READ ALSO: Pride of the Philippines: Get to know the 9 Filipino medalists in the Olympics
During their game, Espinoza drew the first point in around 82 seconds, and although 26-year old Alora tried to work her way around her veteran opponent, she ultimately lost in the end.
After their match, the Philippine pride recalled the difficulty in anticipating Espinoza's next move, especially her stepping. However, she quickly recovered from the loss to prepare for the repechage or what they call the 'loser's round.'
For her last chance to score a bronze medal, the country's Taekwondo player found herself facing a much taller opponent from Morocco, Russia. The 5-foot-11 Wiam Dislam towered by at least 3 inches compared to Alora and that eventually worked to the former's advantage.
READ ALSO: Olympic spirit on the tracks - injured runner helps fallen rival in epic moment
Alora gave the flag bearer of the Moroccan team on the 2012 Olympics a hard time when she led the third round, 5-4. But with only 20 seconds left in the match, Alora mistakenly lowered her defenses and found herself tied with Dislan. By the time the game was over, Dislan put in two more points and ended the 7-5 game in her favor.
The athlete couldn't help but to shed tears when she faced the reporters after losing her second chance. Nonetheless, she sees it as another opportunity to prove herself in the Asian Championships or World Championships before winning an Olympic medal.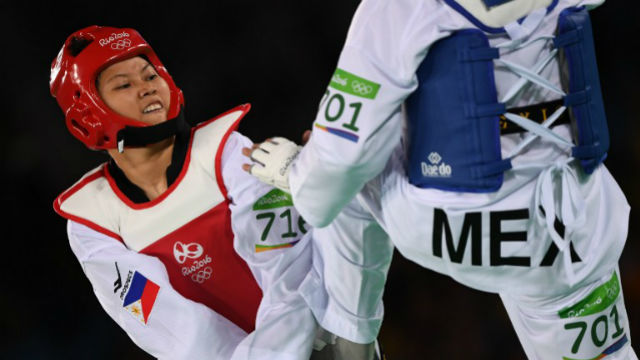 Her coach, Roberto 'Kitoy' Cruz agreed and praised the Taekwondo athlete for doing better on the repechage round despite the taller opponent.
READ ALSO: Another heartbreak: Long jumper Marestella Torres failed to qualify at Rio finals
After Alora's defeat, officially 12 out of the 13 Filipino athletes who flew all the way to Brazil failed to advance in the next round of their respective events except for Hidilyn Diaz who ended the country's Olympic drought after 20 years.
Alora became the fourth athlete to enter the roster of the Filipino athletes who represented the country after she defeated Akram Khodabandeh from Iran during the Asia Olympic Qualifying Tournament.
Source: Kami.com.ph