- Monster Radio RX 93.1 DJ Rico Robles is a colleague of Karen Bordador, who remains detained at the Southern Police District in Taguig
- Bordador's partner shared wrong information on his social media accounts, announcing that celebrity photographer Raymund Isaac passed away last week
-  The DJ has since deleted his post and apologized to the photographer for his mistake, which Isaac took in good spirits 
Mistaken identities seem to be common these days, and it is not just President Rodrigo Duterte's list of narco-officials who had its share of major misses.
Rico Robles, a DJ from Monster Radio RX 93.1, posted on his social media accounts that celebrity photographer Raymund Isaac had passed away last week.
'Breaking news: great photographer #RIPRaymundIsaac #ricochismoso,' was the caption of Robles' post which also included a black-and-white headshot of the photographer.
READ ALSO: What does Monster radio say about Karen Bordador's arrest?
But before the DJ removed his post, someone was swift enough to take a screenshot and expressed his concern for Isaac by tagging the photographer himself.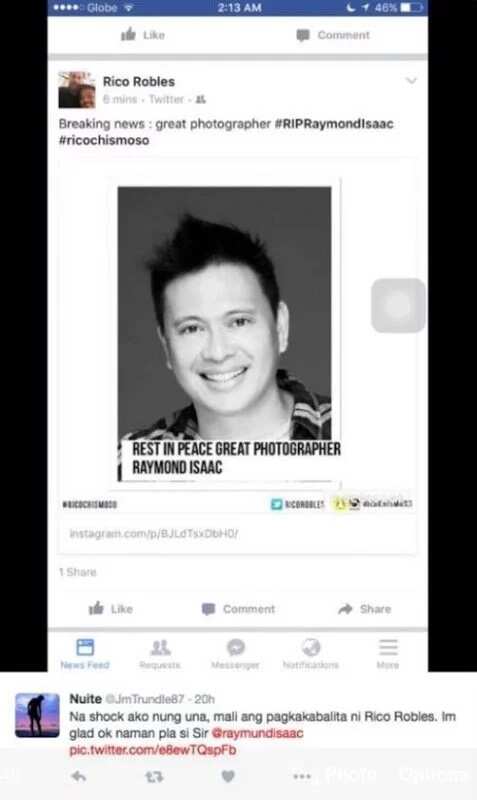 (photo credit: theultimatefan.blogspot.com)
In response to Robles' post, the photographer shared the screenshot on his Facebook account, adding: 'I'm alive....Look what someone posted.'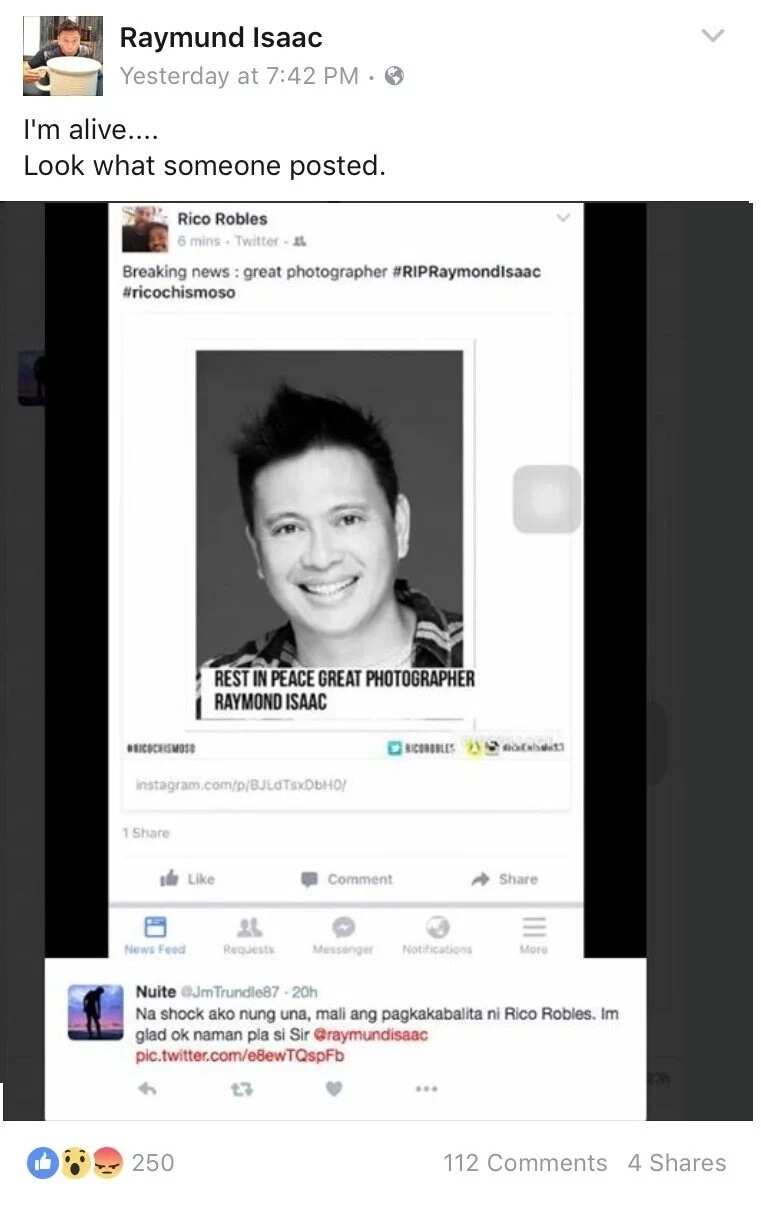 (photo credit: fashionpulis.com)
The DJ took to the comments section to post his apology and even sent condolences to Isaac and his family.
READ ALSO: DJ Karen Bordador not a drug pusher, says colleague

(photo credit: theultimatefan.blogspot.com)
It turned out that Isaac's brother, JR, was the one who passed away. JR, according to his LinkedIn page, was a multi-media producer and PR and brand consultant, who founded his own company Circuit Central Company Inc. He also released Circuit Magazine, which is a free event/city lifestyle guide.
Robles admitted in his response to Isaac that he was in transit when he posted his false information but deleted it as soon as he verified it was not the photographer who passed away. Aside from his apology online, he wanted to do it again personally.
To which Isaac replied good-naturedly: 'I really a had a good laugh. No worries here. U take care na lang.'
READ ALSO: Monster radio DJ Karen Bordador's arrest stirs netizens up
Those who saw the post on the photographer's wall expressed their shock and outrage in the comments section, like director Joey Javier Reyes, actress Cai Cortez, and actress/singer Lea Salonga.






Some took a dig on the DJ for his eagerness to share information without verifying it first.







There were others who exclaimed that Isaac will have a longer life because of Robles' misnomer.



READ ALSO: These 10 Filipino celebrities are addicted to POKEMON Go; FIND OUT who they are
If you were in Isaac's shoes, how would you react? Would you make a big fuss about it or would you just let bygones be bygones?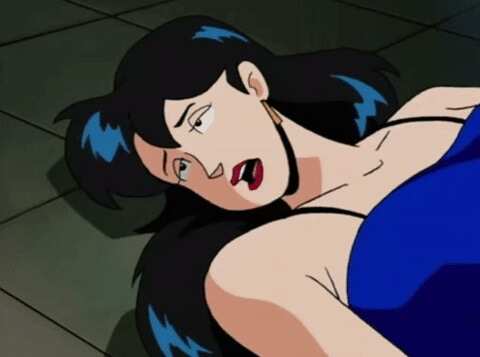 (photo credit: tumblr.com)
Sound off in the comments what you think!-Kami Media
READ ALSO: 'The Morning Rush' Delamar Arias to leave show for good
Source: Kami.com.ph